Zoey is my dear cousin from South Dakota. She is beautiful, smart, ambitious, and will kick your arse if you get in a discussion with her because she's a national champion in debate. But don't let that scare you, she is as kind hearted as they come and her education and motivation has brought her to national attention for excellent speaking and writing skills. Soon to graduate from college with honors and on her way to serving as a congressional intern, Zoey has a very bright future ahead of her. All her hard work and drive has brought her thus far, but those of us that know her believe this is just the beginning of a long and prosperous career where she'll reach higher and higher goals.
I've been so fortunate to be able to spend time with her over the past 4 years since her college is closer to me, and I always look forward to our special bonding time over Thanksgiving. As mentioned in my previous post, we were in New York City this Thanksgiving where my mother and I had the pleasure of showing Zoey all the historical landmarks. In addition to visiting all the typical tourist spots, we made sure to have some fun time and even fit in an impromptu photo session of her. So here is my darling Zoey in The City, energized by the surroundings and taking it all in.
My dearest Zoey, what an honor to have your beautiful face in front of my camera. I only wish you the best as you pass the milestone of college graduation and move on to bigger and better things. You have a very bright future ahead of you and I am so proud of all you have done. I love you Zoey!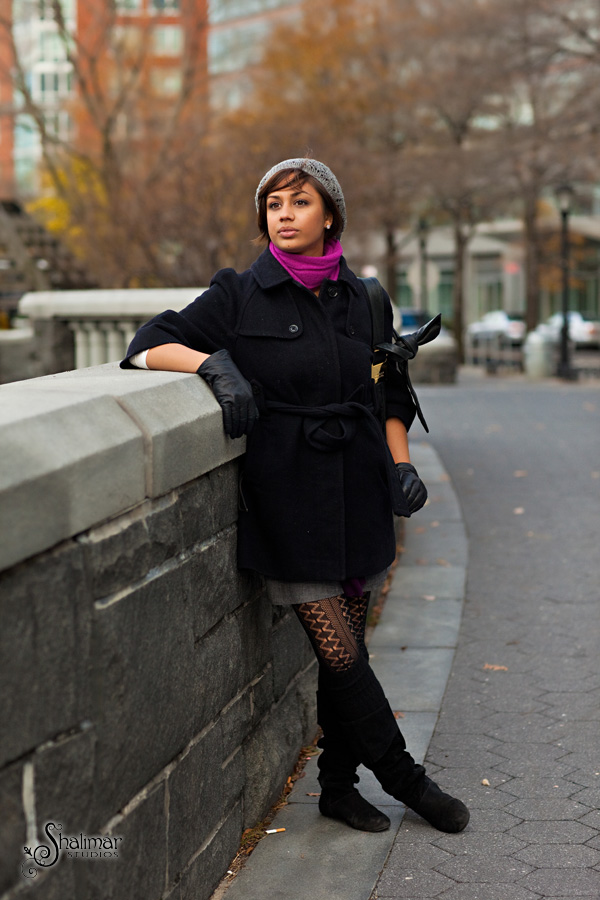 Strolling through Central Park and playing in the leaves.