Fun-loving, outgoing, and avid celebrants of life, that's Nichollas and Kristalle.  I could tell from my first conversation with Kristalle that even though she is a Las Vegas native, she and Nichollas don't tire of all the wonderful landmarks and quirkiness this town has to offer.  So when Kristalle contacted me for her engagement session, you can imagine my surprise when she told me she was already married to Nichollas!  The story is, Kristalle's parents were married at the Little Chapel of the West, a local Las Vegas wedding chapel on the Strip.  So in honor of that tradition, Nichollas and Kristalle decided to marry there for celebratory reasons.  So off they went, invited friends and family, and had their beautiful ceremony and pictures taken.
Next on the list was the engagement session.  I know, a little backwards, but there is more.  After the engagement session, Nichollas and Kristalle were going on a cruise with 30 of their closest friends and family members for their official wedding and honeymoon on the ship!  So, in all actuality, the engagement session came before the real wedding.  And for the engagement session Kristalle suggested we photograph it at the famous Neon Boneyard and so we did, filled with history, culture, fun and photos!  I made all the arrangements with the museum and we set out on the morning of a beautiful and overcast day near downtown Las Vegas.  Our lovely museum representative Paul, also showered us with history and interesting tidbits of information on each of the landmark signs.  It's definitely a place to visit to capture some of Las Vegas' interesting history and growth.
I have to say, this was one of the most unique engagement sessions I have photographed with a beautiful combination of love, quirkiness, fun and fabulousness!  Kristalle and Nicholas, thank you for choosing to invite me into your lives and your hearts and share in this wonderful journey and love you have for each other.  Photographing you both was a complete honor, and I know wherever your lives take you, that I'll be there wishing you joy at every step.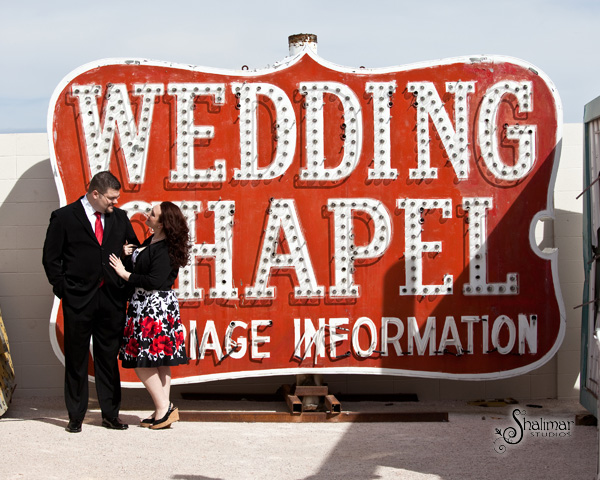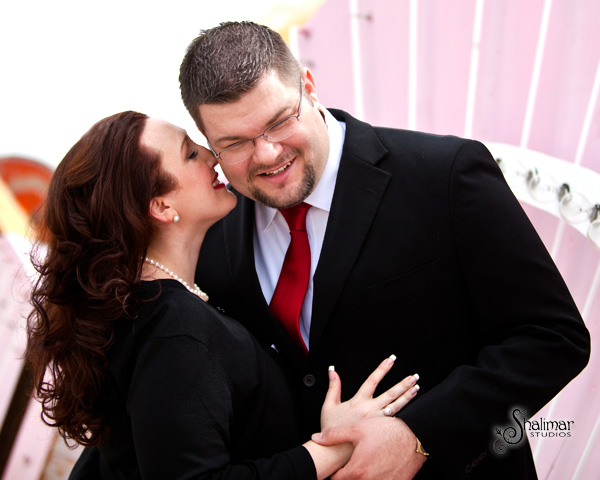 Nichollas & Kristalle's gorgeous engagement session slideshow at the Neon Boneyard.