Is it possible to be in love with love?  Well, I think so especially after photographing hilarious couple Jesse and Tanya.  After getting to know them, photographing them and meeting up for their viewing and order session, I can now say, I love that they are so in love!  Just watching these two as they interact, laugh with each other and tease each other on their driving styles, makes my heart beat just a little bit faster.  After all, having a connection with their hearts is what Jesse and Tanya are all about.
Having known each other as family friends before taking their relationship to the next level, there was an unspoken comfort between the two as their relationship exploded with love.  It has even transcended distances as Tanya lives on the East Coast and Jesse is in the Midwest.  However the perfect occasion arose recently when Tanya had to travel to Las Vegas for work, and stopped and picked up Jesse in Wisconsin on her way out here.  Because of her frequent visits to Las Vegas, Tanya invested in a timeshare and prides herself on the fact that she stays away from the typical tourist activities.  To occupy her limited free time, she has ventured on more local expeditions such as cooking classes, partaking in exercise BootCamp classes, and this time around, a fabulous and fun-filled portrait session!
When planning the portrait session with Tanya on the phone, I knew the perfect location to take them and their energy and enthusiasm only made the session better.  With rustic old cars, barns, and bathtubs, we ventured around, laughing and giggling.  And before I knew it, time was up and we were heading back into town for the night.  What a pleasure it was to share these images with Jesse and Tanya before they flew home, and I'm proud to say we are already discussing their next session at the Neon Boneyard for their next trip back to Las Vegas.
Jesse and Tanya, what an absolute treat to meet you and photograph you both.  After our brief time together I felt as if we have known each other for much longer.  I eagerly look forward to your return to Las Vegas and meeting up again!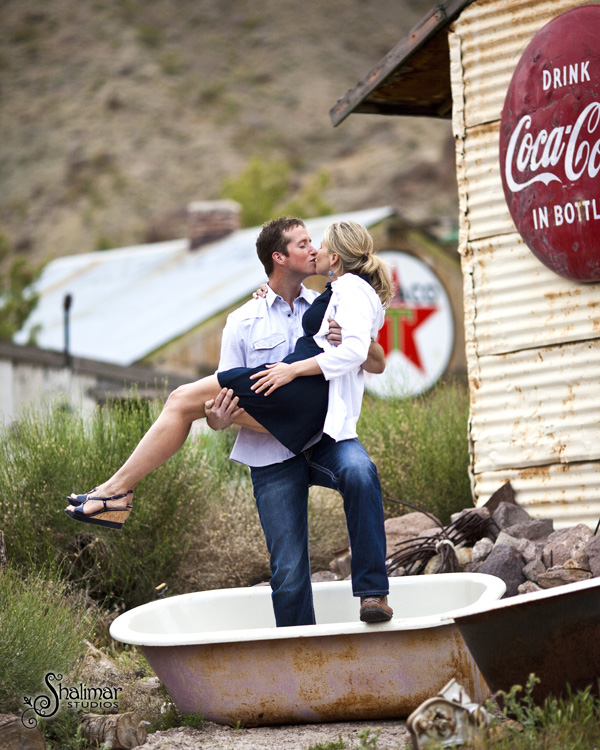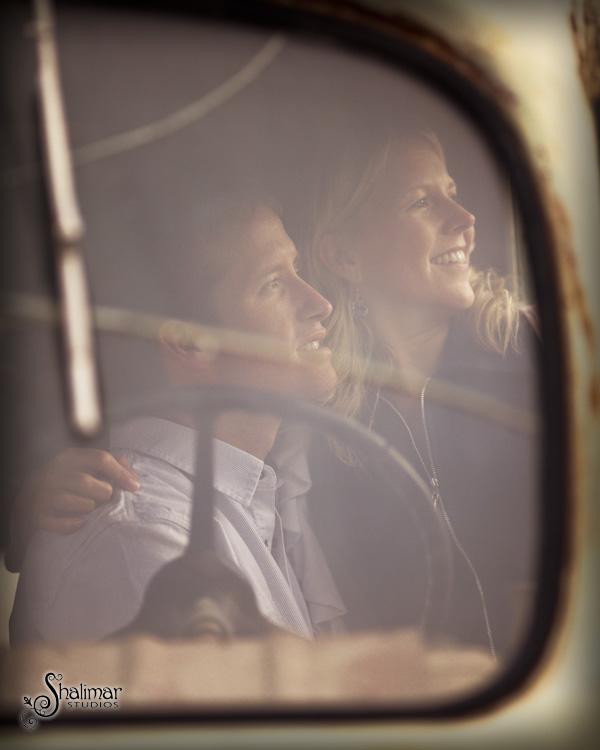 Here's one of my favorites from the whole session.  Love their connection!