I recently took a 6 day, exploratory trip down the Oregon Coast.  (You can see a full blog post of that trip on my travel photography website).  I've been fascinated with returning to that area since I made a quick day-trip from Portland about 2 years ago.  So when the opportunity arose to return and spend almost a week exploring from the far north point, to the furthest south point, I jumped at the opportunity.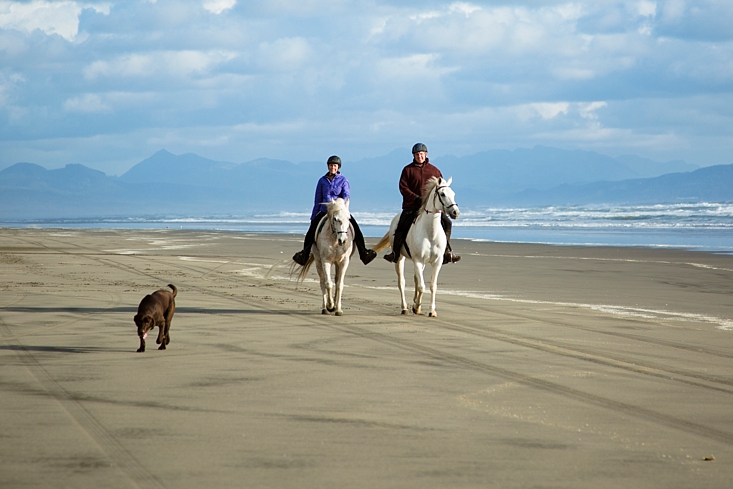 My first stop was to Fort Stevens State Park at the very far north point on the coast.  I went to photograph the wreck of the Peter Iredale, which lays just at the shoreline at the beach.  All of a sudden out of the corner of my eye, I saw 2 people on beautiful white horses descend down onto the beach with a boisterous pup following along.  I grabbed my gear and started running in their direction even though they were moving away from me.  As fast as my little legs could go, carrying 20 pounds of grear, and trudging through sand, I finally caught up with them as they had turned around and were coming back my direction.  I met Holly and her husband Graham who live near by and were out on an afternoon ride.  We chatted for a bit and they were gracious enough to let me photograph them.  I later found out it was Holly's birthday, which made for an extra special shoot for both of us.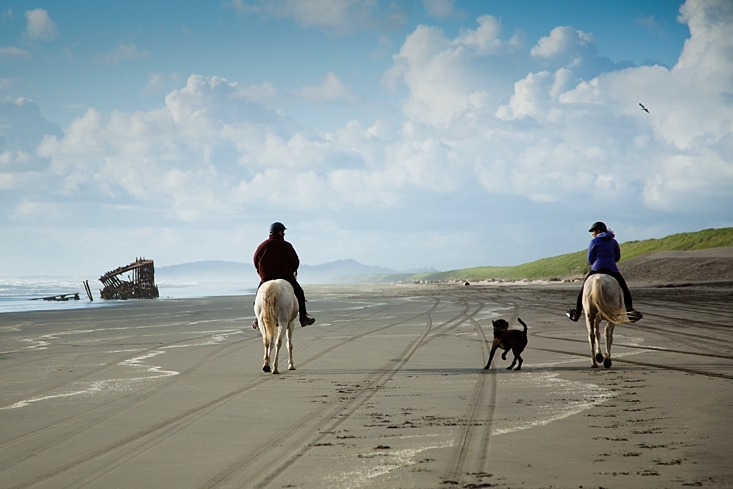 Then Holly asked if I wanted to capture some photos of them galloping…um, yes, a thousand yesses!  So off they went, Graham first on his horse, followed by Holly.  And oh my God, I loved this impromptu photo shoot.  Stay tuned as I've been approached by a magazine to have one of these images featured on the cover.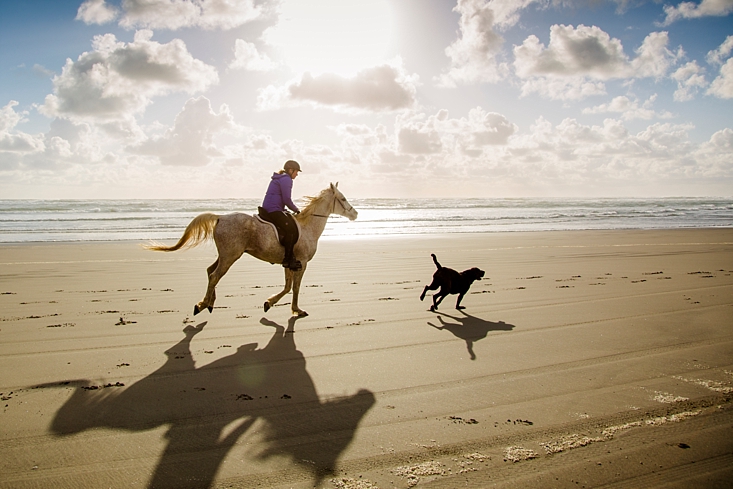 And off they went, riding into the sunset as if I just witnessed and photographed what I've only seen in movies.  Holly and Graham, thank you so much for accommodating my request to photograph you, and I'm honored to have met you both.  I look forward to many more fun shoots with you in the future when I come back to visit Oregon again in the future.