I absolutely love when I can photograph the all-American family, and the Gravley family was just that group. Helmed by the matriarch Michelle, she maintains her feminity amongst the bevy of male energy she is surrounded by on a daily basis with husband Derek, high-school senior Billy, and youngsters Brennan and Dylan.
During our intial conversation on the phone, I asked Michelle to tell me a little bit about her family's personal style and how their home is decorated. She share with me they have a rustic theme running through their house and that they are not very formal people. Once she shared that with me, I knew the perfect location to take them to for their family portraits. So off we headed to the Nelson Ghost town about 45 minutes outside of Las Vegas.
During the session we lucked out with gorgeous, temperate weather which led to a seemless session out having fun in a cool, eclectic location. We had 1 outfit change for more variety in their session and we all walked away with big, happy smiles for a time well spent together. I also learned that Billy just graduated high school and will be attending an ivy league college on the East coast on a swimming scholarship in the fall. Big congratulations and good luck to Billy!
Here's a few highlight images from their family session.
What a great looking family!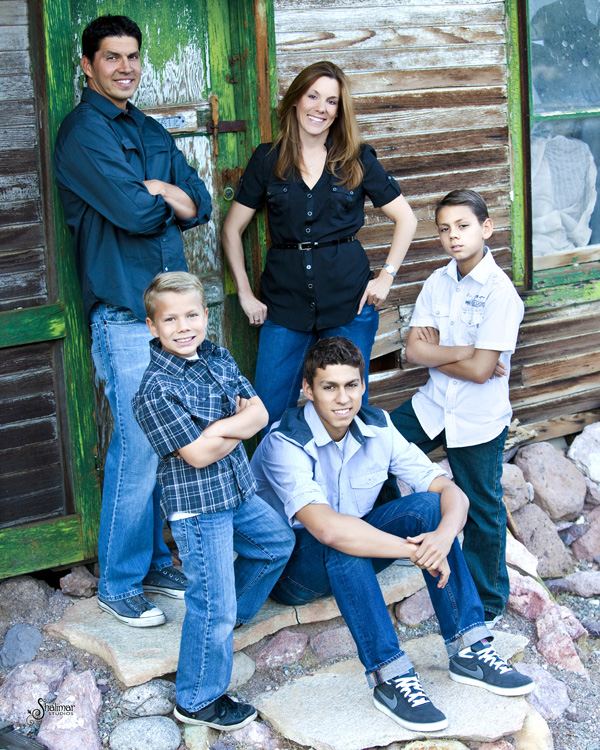 And each of these handsome boys are to die for!
You can watch their slideshow below for more images from their session. Enjoy!