Lately I've been inspired by 1 word. One word at a time and it develops into a full-on photo shoot with models, hair and makeup, and studio lights. The most recent word of inspiration was "feather." I saw something, somewhere which had a feather, and I knew I needed to do a shoot with feathers. Why, I don't know. It sparked something within me, and my creative juices started to flow.
I first contacted and secured Melissa and Serenity as models simply off the idea I had. Then I contacted a local artist, Jessica Galindo who works with leather and even has her own leather accessories line called Leather Couture. (Definitely check it out ladies, they are unique and 1 of a kind type of pieces.) Anyway, Jessica referred me to Katie from the Gypsy Den. Katie and I met at her downtown Las Vegas store and discussed what I was looking for and what Katie could put together for the shoot. Before I knew it, everything was falling into place. Lastly, Hera Beauty also jumped in on the festivities and viola!
It was a fun evening of all ladies, snacking on veggies and hummus, and letting our creative beings come alive. There were no preconceived ideas of poses, stylizing or theme. Only each of us coming together with our own visions which contributed to the end resulting images. Big thank you to Melissa, Serenity, Kat, & Whitney for taking my initial inspiration and launching it into the beautiful images I was able to capture.
Here's beautiful Melissa.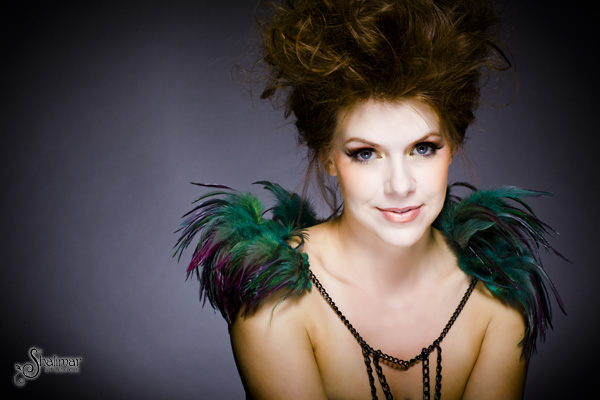 And here's Serenity joining Melissa. Two gorgeous gals!
Then Serenity came in and worked it out for the camera. Stunning I say!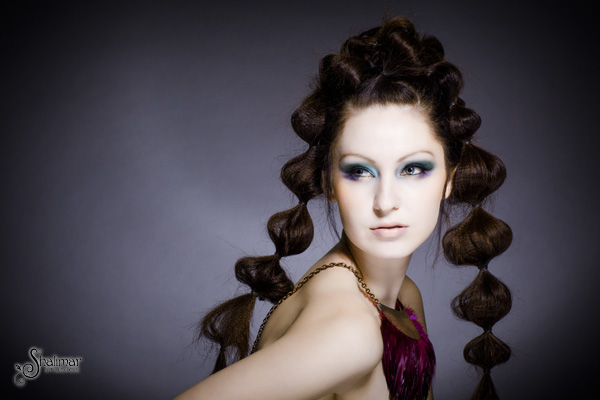 And another final image of Melissa and Serenity together. Not only are they good friends, but great models too! Thanks ladies for a fabulous shoot.