It's always a pleasure to have past clients come back into the studio for new or updated portraits.  So when we heard our friend Nami was back in Las Vegas for a few days from Hawaii, we made sure to fit her in for new headshots.
Nami is in the fitness industry, and started in ballet as a youngster by studying at the prestigious School of American Ballet in New York City.  She transitioned her ballet background into working at studios throughout New York, then took the leap to owning and running her own fitness studio, Barre Definitions, here in Las Vegas.  We were fortunate enough to spend a day with her a few years ago in her studio, capturing images in various poses for her website and marketing materials.  She has since moved to Hawaii, and continues her yoga and barre endeavors on The Islands.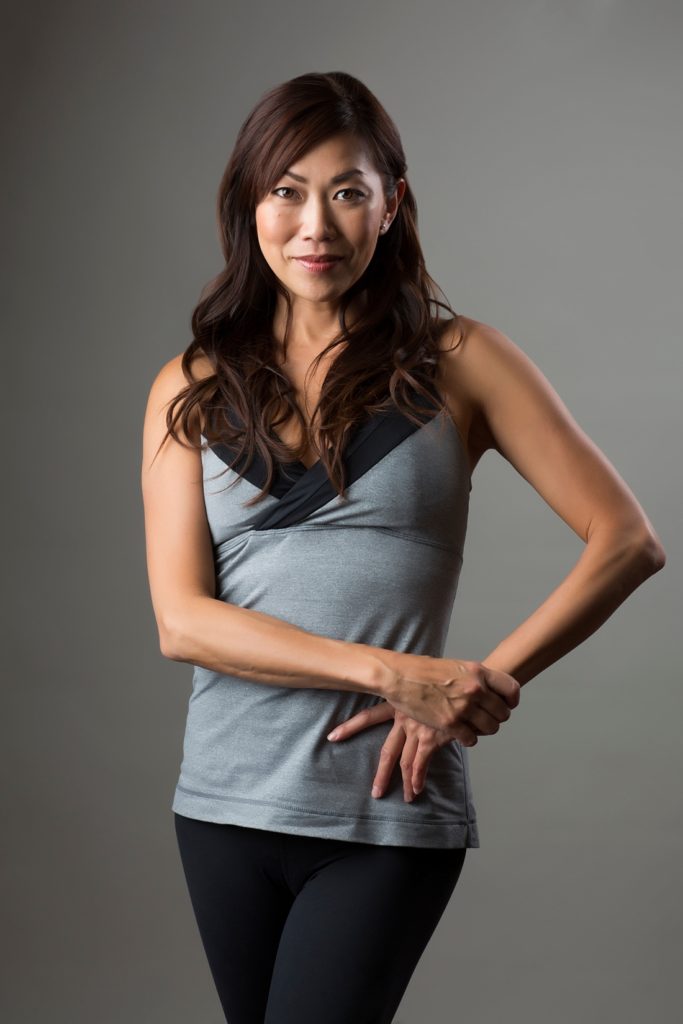 There's also another great connection we have with Nami.  Unbeknownst to either of us at the time, our dogs were best friends at doggie day care.  I used to run into Nami picking up her chocolate lab Kona, while I was picking up Presley.  I first knew Nami only as Kona's mom, until we realized we had so many other mutual connections and friends.  It certainly is a small world, and it makes life so much better having friends like Nami and Kona.  During this shoot, Presley could detect Kona's scent on Nami, and didn't want to leave her side, so we had to grab a behind-the-scenes shot of Presley with Nami too.  Such a fun day!