Can't decide which portraits you want to purchase?  We have the perfect solution for you with our Custom Italian Albums.  Our albums come in either 10 x 10 inches or 12 x 12 inches and are custom designed, printed and bound at our exclusive facility in Italy.  We offer 3 options for your cover material and design, each with a preview image protected under plexiglass to make this keepsake album an heirloom your family will cherish for generations.  Rather than storing the digital images on your computer where they are subject to getting lost, opt for an album where you can page through the images, see and feel them in your hands and remember the fond times shared with your loved ones.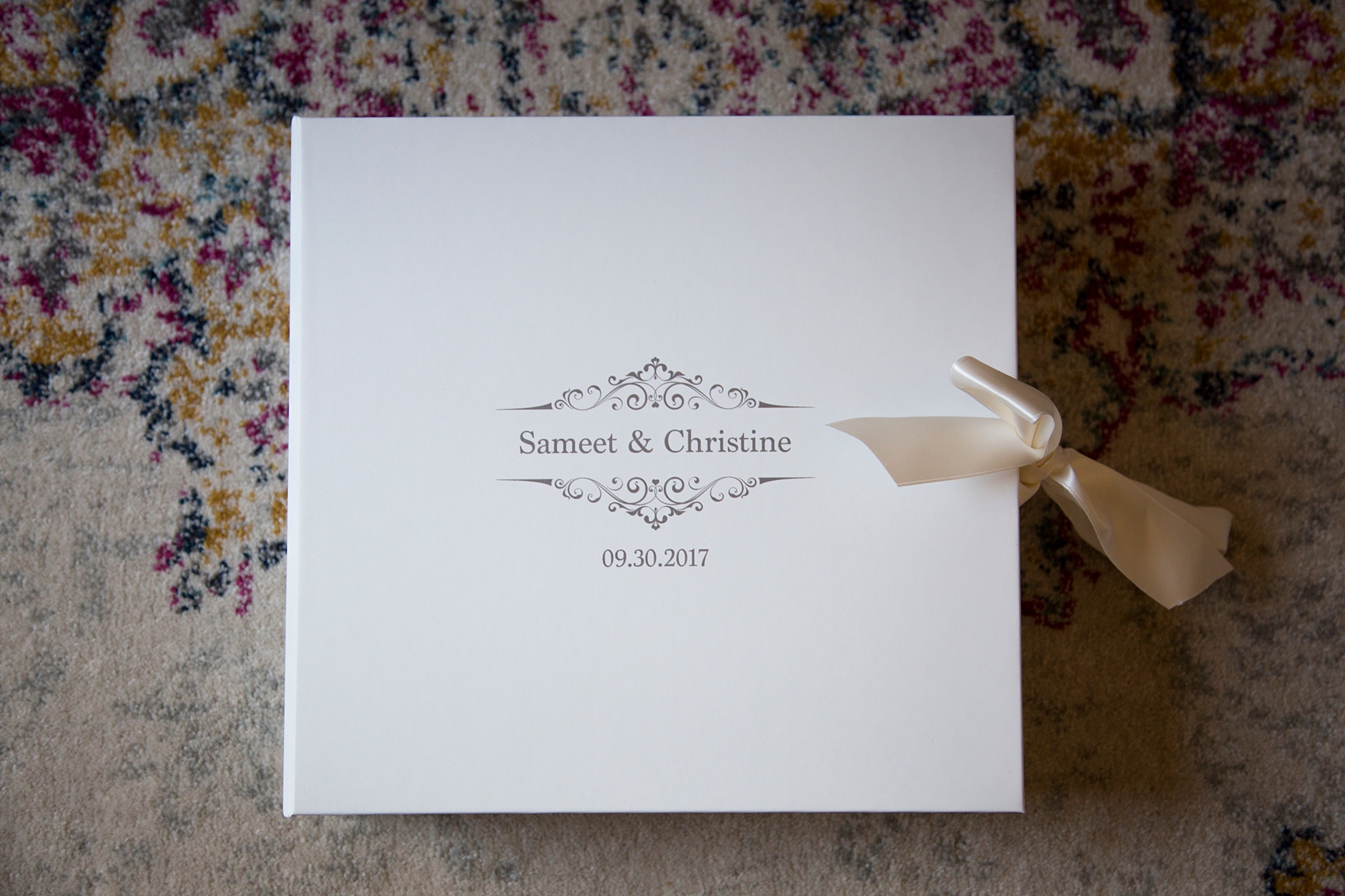 Click here to see the full design layout of Sameet & Christine's Indian Wedding Album.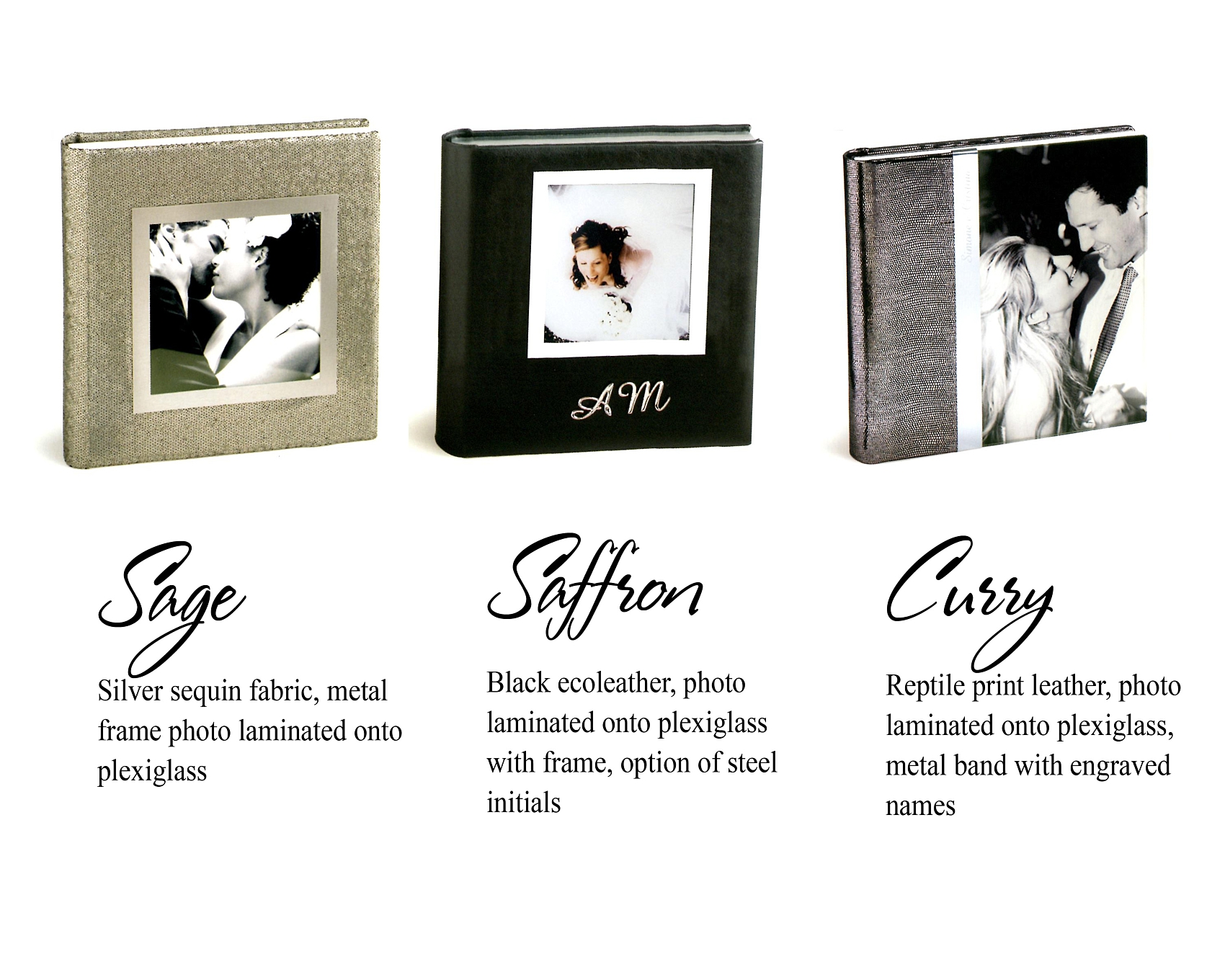 Prices start at $900 for a 10 x 10 album, and we offer a package deal if you purchase the album, plus all the high-resolution digital images.  For our wedding clients, each of our Wedding Collections include an album at no extra cost.