This year as we venture into the new decade, we are taking time to walk the talk. I am often heard saying, "A rising tide raises all ships," and with that, I am featuring some of the dynamic female business owners and executives that I have the fortune of meeting and photographing.
First up is Michela Ricci, owner of The Early Bird PHX. I met Michela when I was assigned to photograph her for the KNOW Book, which features women to know and do business with. They are all dynamic and high-level achievers, and Michela was one of the 20 women I photographed for the Phoenix KNOW Book v3.
Tell us a little about you.
I am one of those rare Phoenix natives, a unicorn of the Valley, if you will. Aside from the fun of swimming all year round, growing up here in Phoenix didn't feel fulfilling for me, I felt a lack of culture in the valley throughout my adolescence, and I'm happy to see the city & I have both grown up.
My husband David & I live in South Tempe, we have 3 dogs and love traveling.
What inspired you to start your business?
My previous coffee shop experience led me to discover how much I really enjoy the early mornings. Something about being awake before the rest of the world; it's invigorating. I thrive on serving others, and I found no better place to do that than in the coffee industry.
If I was going to create an experience for people, I wanted it to be just that – an experience. I knew that my business would involve a product that is high quality and an experience that is easy & enjoyable. The value that I bring to others is what has driven me to create what I have.
What are 3 words that describe you?
Ambitious, Charismatic, Confident
What is your greatest gift?
My willingness to serve others and work together. I want to help others succeed just as much as I want to succeed. I think we can all win.
How do you stay in an inspired state of mind?
Although I have always been creative & imaginative, the nitty-gritty crap through business startup can suck away time and energy. It has been important for me to allow space for dreaming, creating.
How do you walk your talk?
Oh what a great question. I walk my talk by checking myself regularly. As a solo small business owner you must have high self accountability. I cannot preach what I do not practice. My main goals in my business are quality & integrity so I make sure everything I'm doing falls in line with those values.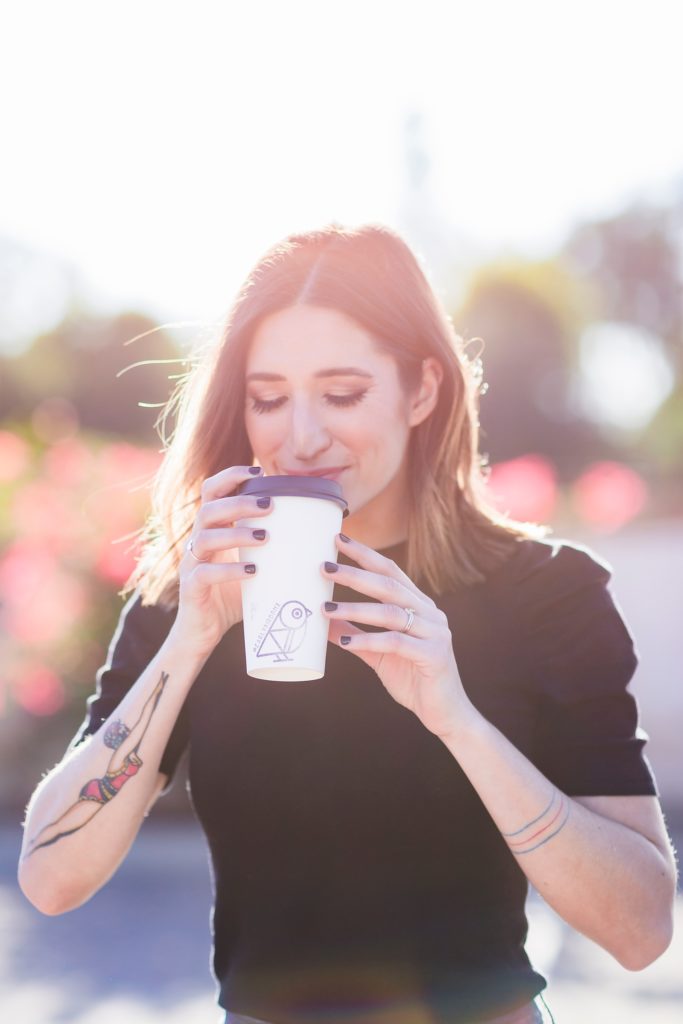 What is one story of your favorite story of someone you helped?
Someone I helped? Well, I don't tell many people this, but it's been on my heart lately & was the first thing to come to mind – I have helped many homeless folks with coffee, ever since I started the Early Bird. I serve in downtown Phoenix, not far from where the shelters are off 7th Ave. Each morning my friend Ray comes by. Ray doesn't have a whole lot, but he manages to have some cash every now & then. Ray orders "fancy coffee" from me every Monday, Wednesday & Friday morning, and I hook him up with an at-cost latte or mocha. It's nothing amazing, but I don't need to profit from Ray; he is just trying to get by, and I get that. I like helping in those small ways.
What are you most excited about right now?
I'm most excited about building this business, and then whatever is next. I have a feeling that I'm staying in the F&B industry for quite a while, although for some reason I could get out, haha. It's addicting.
When do you feel your most beautiful?
I feel most beautiful in the summer, when I am tanned from being in the sun a little too long, and when my face is freshly washed & teeth are brushed. Clean & simple.
What is your favorite book?
The Great Gatsby, its melancholy gets me every time.
What is your favorite quote?
"I may not have gone where I intended to go, but I think I have ended up where I needed to be."
Do you have a favorite piece of art?
Currently I am loving works by Heather Day.
Favorite object in your home?
Favorite object at home is really difficult for me! I love collecting meaningful (and kitch) items! I feel grateful for so many thoughtful wedding gifts like personalized/hand-made art pieces, etc.
Favorite hangout?
My house. 🙂
Or Cotton & Copper in South Tempe.
Favorite can't-live-without item?
Pen + paper.
What is your #1 tip for fellow entrepreneurs?
Just start. (It sounds simple, but it is so true.)
What do you want other women to know?
You are MORE than capable of whatever it is you are dreaming about. Get that for yourself. No one else is going to do it for you. No one else can. You got this.
Any final thoughts?
Still unmotivated? Have another cup of coffee & get that sh:t done.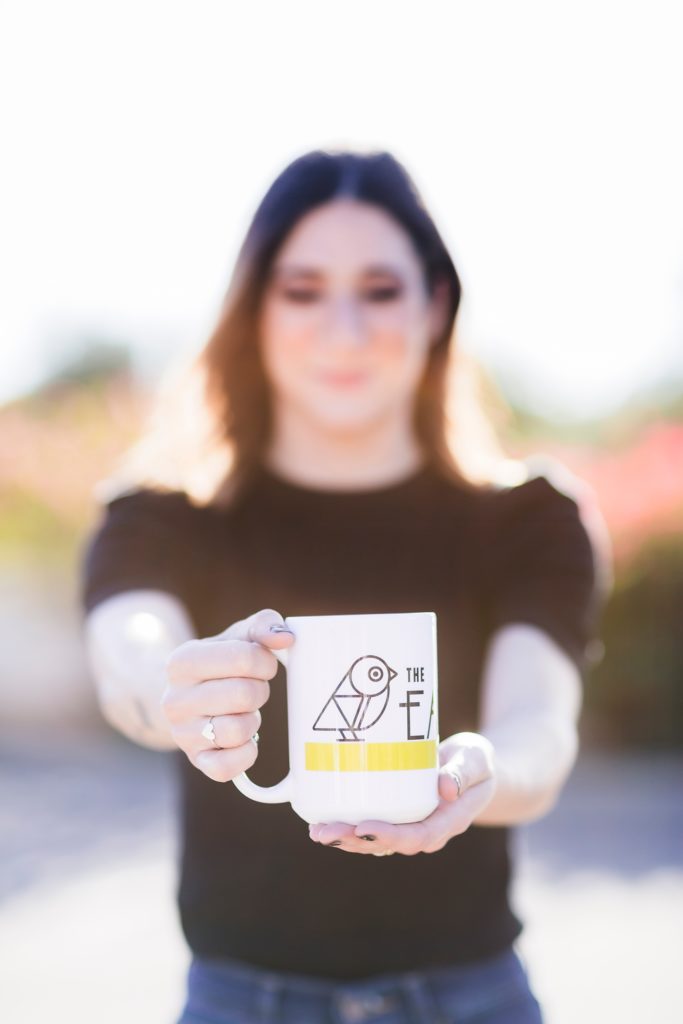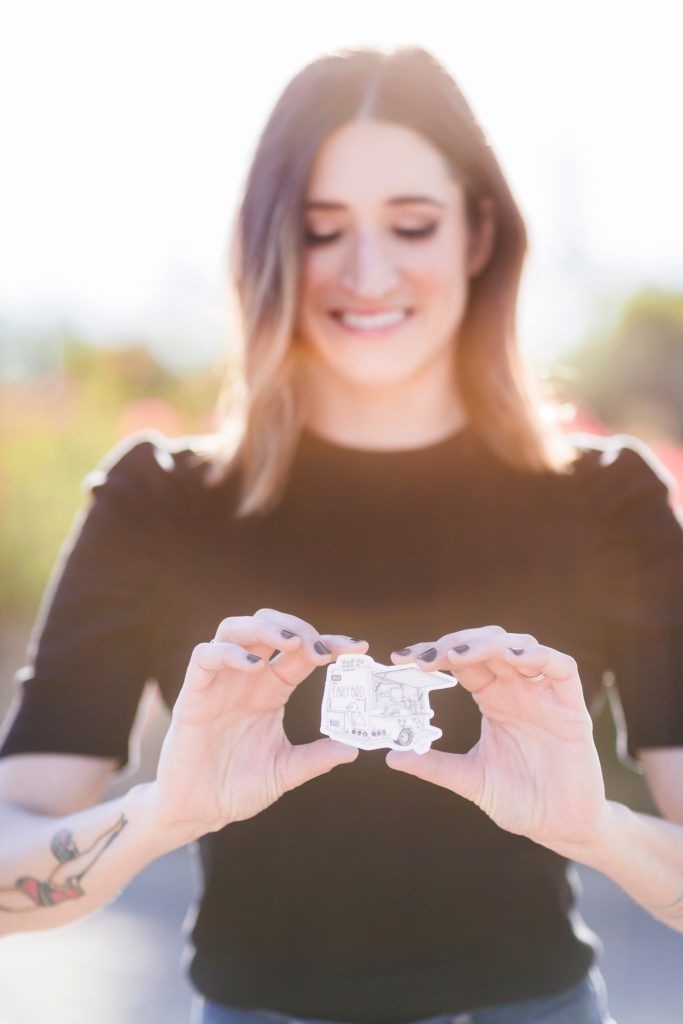 You can see more of Michela and The Early Bird at the links below.