Every year I look forward to this event and each year it keeps getting better and better. It is the annual Glitterati Fundraiser, benefitting the Akshaya Patra Foundation. Helmed by Saurabh and Anamika Tara, they have dedicated enormous amounts of time and funds to support Akshaya Patra and each year they outdo themselves in putting together this event. Not only is it entertaining, but it all goes towards feeding children in India.
Through fundraising events such as Glitterati, it has enabled the program to grow from feeding 1,500 children in 2000, to 1.4 children in 2014. Built upon a partnership between the government and the private sector, Akshaya Patra implemented a mid-day meal program, where children are provided food when attending school, contrasted against the notion that because they can not afford food, they won't attend school. Akshaya Patra believes, "No child in India shall be deprived of education because of hunger." And I was so honored to be photographing this event for the 5th year in a row.
Treasure Island was the host for the event again this year, holding over 300 people eager to participate and donate.
After an opening performance by Le Contortionettes, the first fashion show started featuring designs by Kushy, followed by Carma Online Shop.
All those beautiful designs were followed by Co-Chair of the Las Vegas Chapter, Saurabh Tara. He gave a touching speach about his commitment and drive to give back to the children in India, the country where both him and his wife immigrated from. Speaking to a crowd filled with so many immigrants from India, it was easy for the attendees to identify with the goals and drive of Akshaya Patra, as so many of them have seen it first hand.
Next up was keynote speaker Emily Rosenbaum, the CEO of Akshaya Patra USA. Emily shared videos and pictures of the meal preparation facilities throughout India, how it has grown so fast over the past 14 years, as well as, hosting VIP visitors such as President Bill Clinton earlier this year.
The hosts for this event were nothing short of charismatic and passionate. A return from last year was Madison Alexander, and this year he was joined by Brittani Jennee. Both well known in the local community by starting their careers modeling and acting, and have each transitioned to hosting and fundraising events. Here they make the fundraising appeal to the crowd, sharing the importance of helping children in India receive the basic rights of food and eduction. And with their help, we surpassed our goal from last year of feeding over 5000 children for an entire year!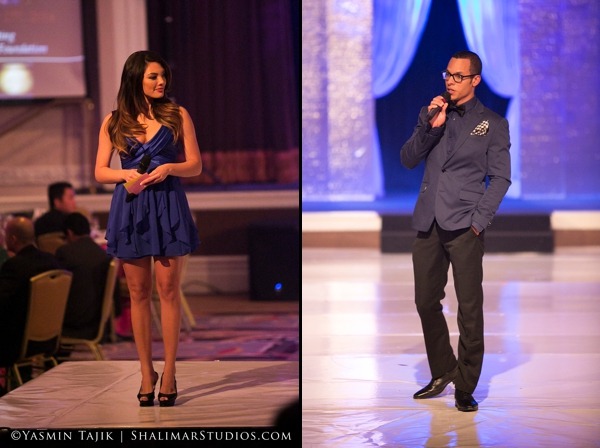 One of the best parts of Saurabh and Anamika is not only working tirelessly to help children in India, but they have also instilled those charitable values in their children. Their teenage daughter Samika, is the Las Vegas Chapter Youth Ambassador for Akshaya Patra and works side by side with her parents planning and organizing this fundraiser. An energetic dancer as well, she graced the stage in a performance along wtih Ali Lakhani, a local event planner who has donated his time planning this event each year.
As the night continued, the funds rolled in, and the entertainment as well took another leap forward, featuring a performance by "Dancing with the Stars" Brent Borbon and Anya Fuchs. What a fun addition they were to the evening, with their energetic salsa moves, quick movements, and foot-stomping beats.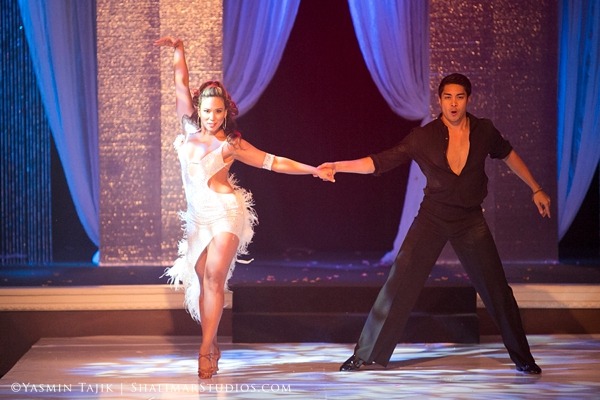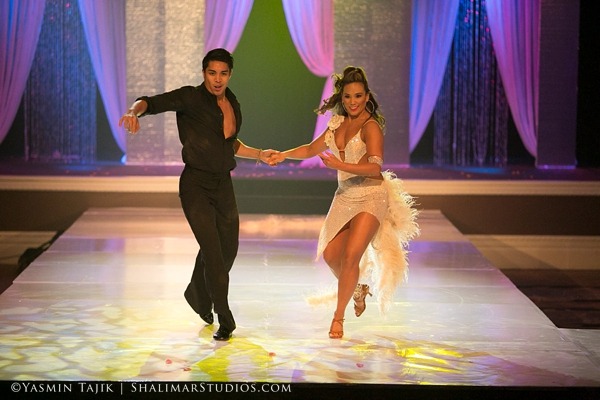 And after all that excitement, it was time for our last fashion show of the evening, showcasing designs from upcoming Bollywood designer from Mumbai, Megha Grover. Such beautiful and unique outfits!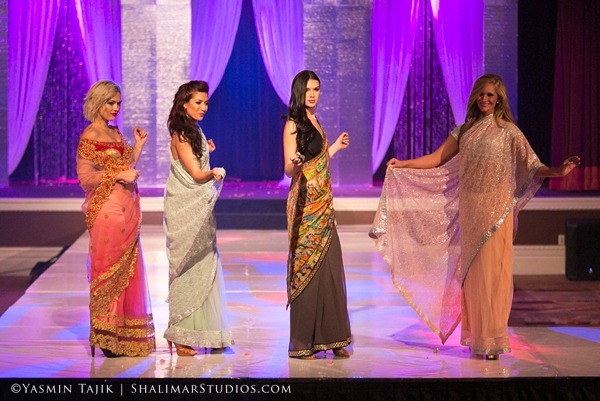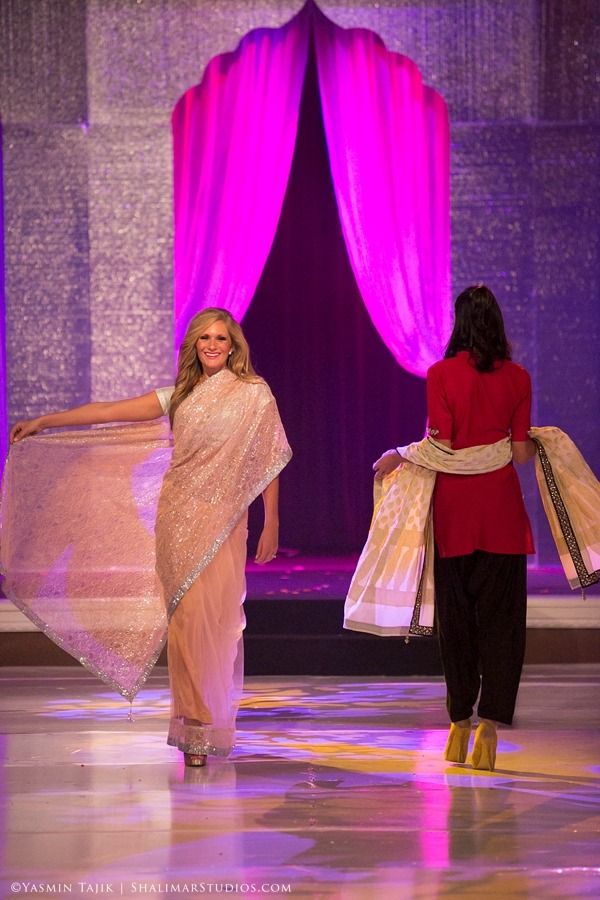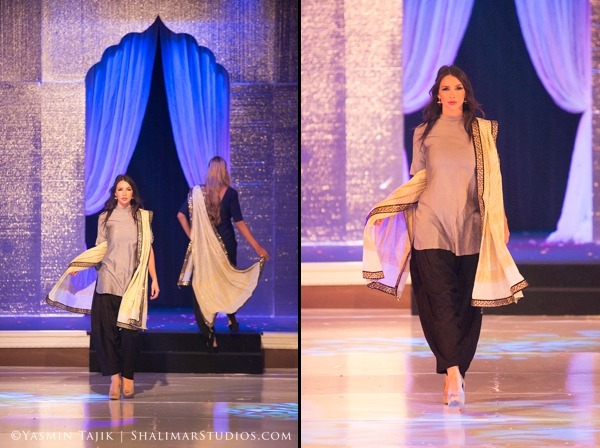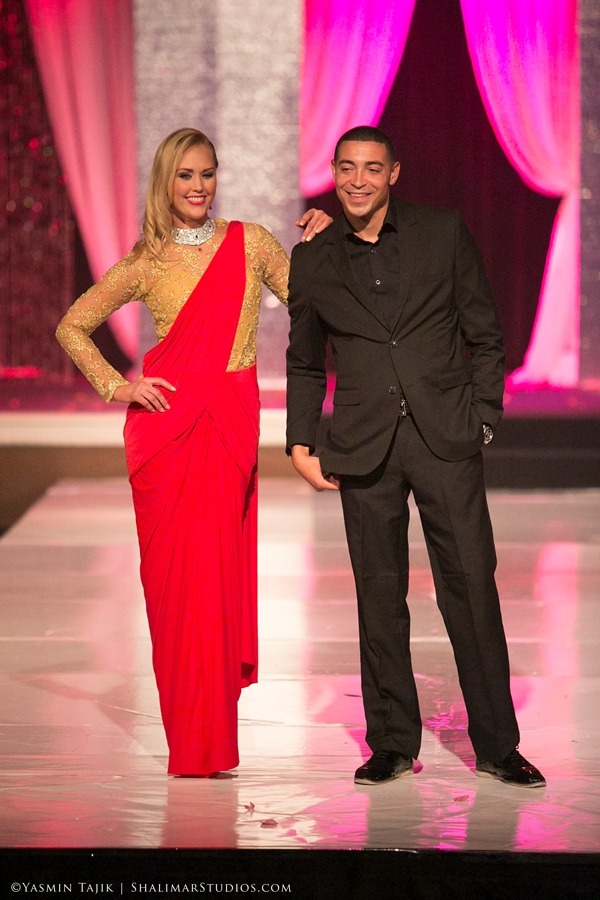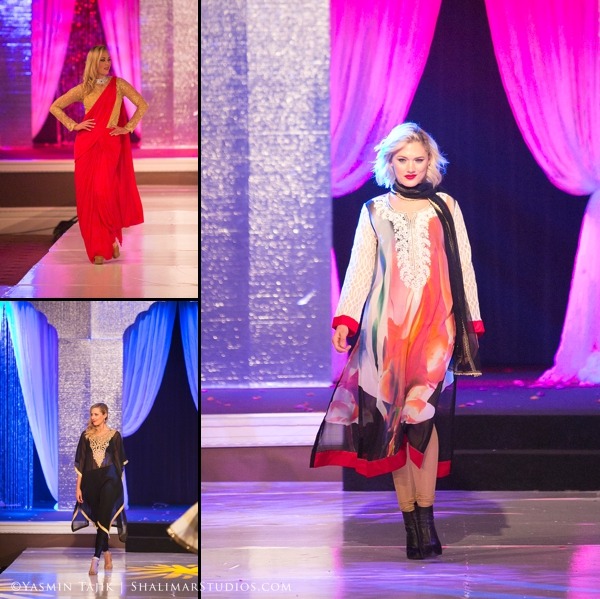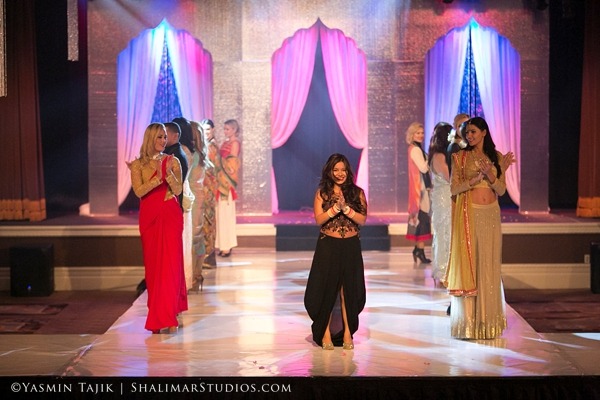 And after a blockbuster evening, of dancing, entertainment, fashion and fundraising, the finale brought out all those who dedicated their time and volunteered to make this another successful event to help children in India. A big thank you also goes to Rajeev Khinchi, the show choreographer who for the second year came all the way from India. His high energy ended the evening with a bang, as he escorted and dancing his way down the stage, showcasing all those who participated.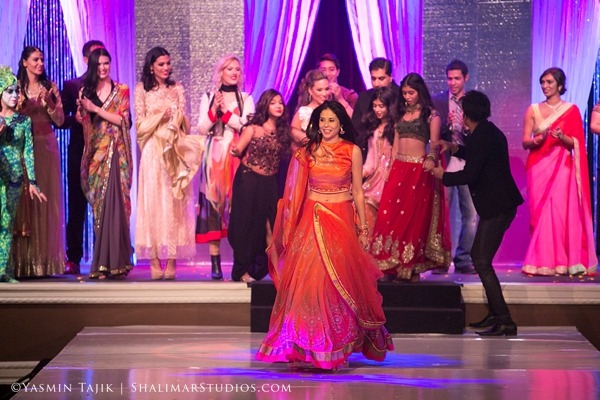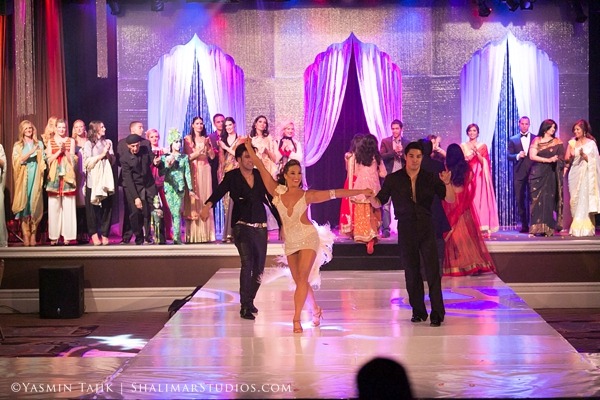 Thanks everyone for a fantasctic evening, knowing we all walked away knowing we made an impact in the life of others. I can't wait for next year!