So much fun. That's all I need to say about the Donnellys. Zack and Jill with their laid-back attitudes, and their fun and hilarious pups Sandy and Tucker were my subjects and I couldn't have been happier. Zack had recently won a contest we held in conjunction with Barking Dogs where he won a 1 hour pet and family portrait session. A few weeks after winning, we had a conversation on the phone where I learned that Sandy was the half sister of Cody, the yellow lab and business mascot for Barking Dogs. What a small world! After a reschedule due to inclement weather, we met out at Red Rock Canyon for some fun in the desert.
I could immediately see the connection and love that Zack and Jill have for each other. Their interactions were gentle, caring and graceful. Considered still newlyweds after just passing their 2 year anniversary, they have quickly expanded their family with Sandy, the yellow lab, and Tucker, a rescue Beagle/Boxer mix. I could have watched this family for hours, interacting with each other and playing. Their youthful mannerisms wanted me to run up and give them all a big group hug. Zack, Jill, Sandy and Tucker, I had a wonderful time photographing you all, and look forward to hearing about the reactions from your families in Colorado when they see your beautiful family portraits.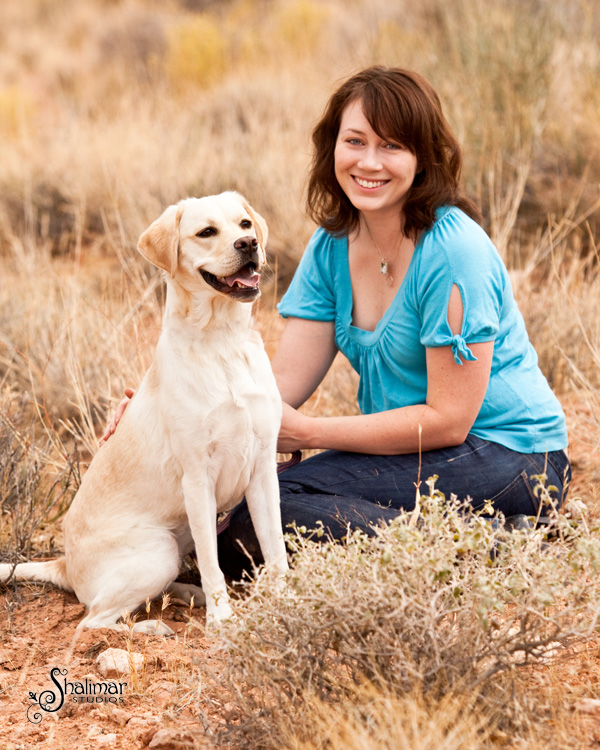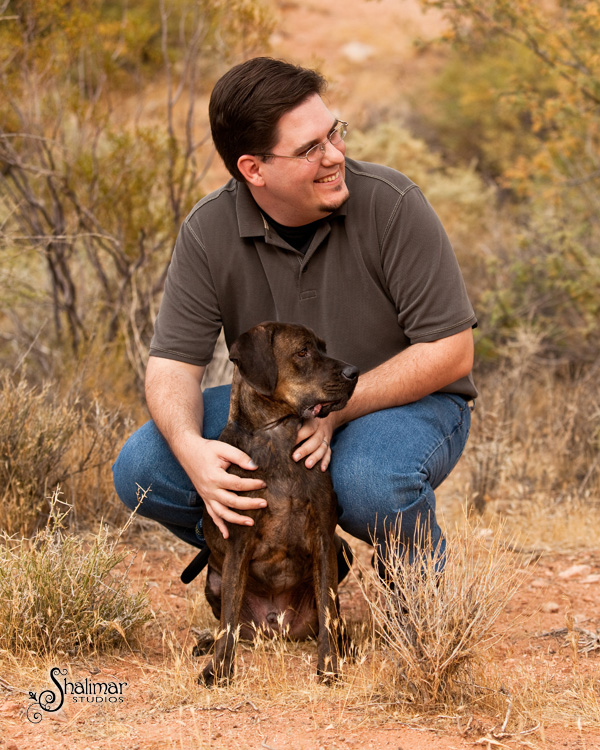 Click the play button to watch their slideshow. You can click HQ to watch it in HD quality, and even watch it full screen! Enjoy.