As I've continued my travels this year, there was one place I was so happy to mark off my list and that was photographing the slot canyons of Page, Arizona. Known world-wide for their famous wind and water swept walls of glowing yellows, pinks and reds, it has been on my photography list for well over 10 years. It is only a mere 5 hours away from Las Vegas, and of the times I would see friends and other photographers visit, I have to admit I had a little tinge of envy that I had yet to go. But I believe in the Divine and knew that it would happen when it was supposed to, and so I put my trust in that.
And so after raising my skill level, aquiring the right type of lenses and gear, and researching where to visit and photograph, I made the commitment to go to Page along with fellow photography friends from the Phoenix PAC group. The plans came about perfectly as I was photographing a wedding in Prescott, Arizona, and right afterwards hopped into my car and drove the 5 hours up to Page and met my friends the next morning. Of the 15 people signed up in our group, I randomly asked one guy named Benn if he had room in his car for me to ride to our tour meeting place. Room he had indeed, and on the short 15 minute ride, we discovered Benn is a long-time colleague of my father's and has traveled internationally with my Dad. A quick search on my phone and would you believe I had photos of Benn with my father in my phone! It certainly is a small world and once we parked we captured a photo together so that I could send it to my Dad.
So off we were on our first adventure of the day through the slot canyons. This particular day took us through Owl Canyon, Rattlesnake Canyon and lastly Upper Antelope Canyon. The colors and textures are so amazing here, a cornucopia of images can be captured sitting in one spot and just turning your camera slightly for a whole new composition. Most of these images are straight out of camera, with little to no editing at all.
Here I am in one of my favorite spots of the day, Rattlensnake Canyon. Image courtesy of Alex McClure. Pure gorgeousness right?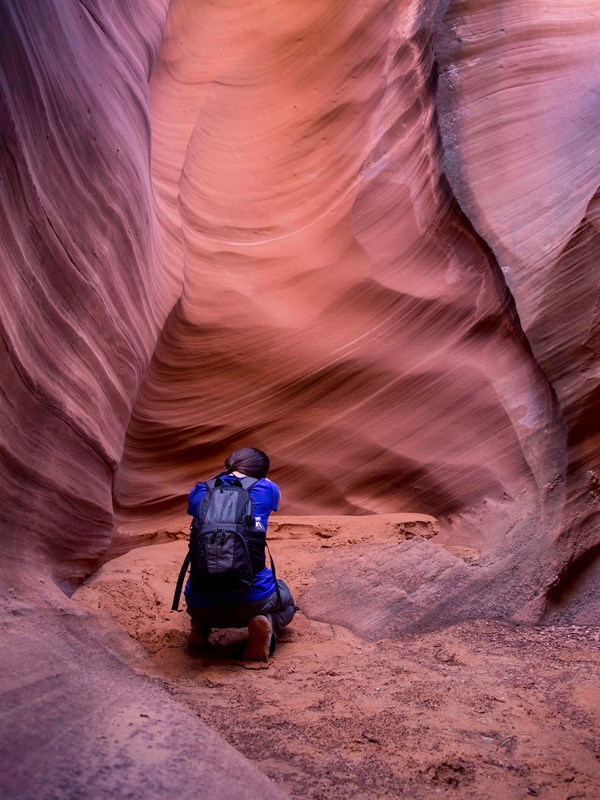 And here's a few I captured throughout the day. The highlight of course, were the light beams in Upper Antelope Canyon. A huge shout out to our guide Josh for wrangling the crowds so that our photo group could capture unobstructed images of the light beams and the canyon.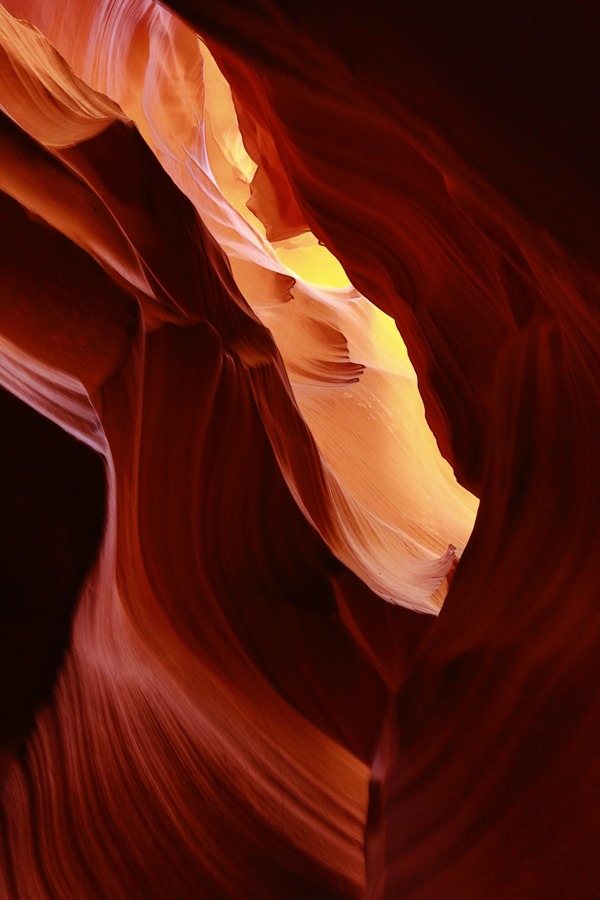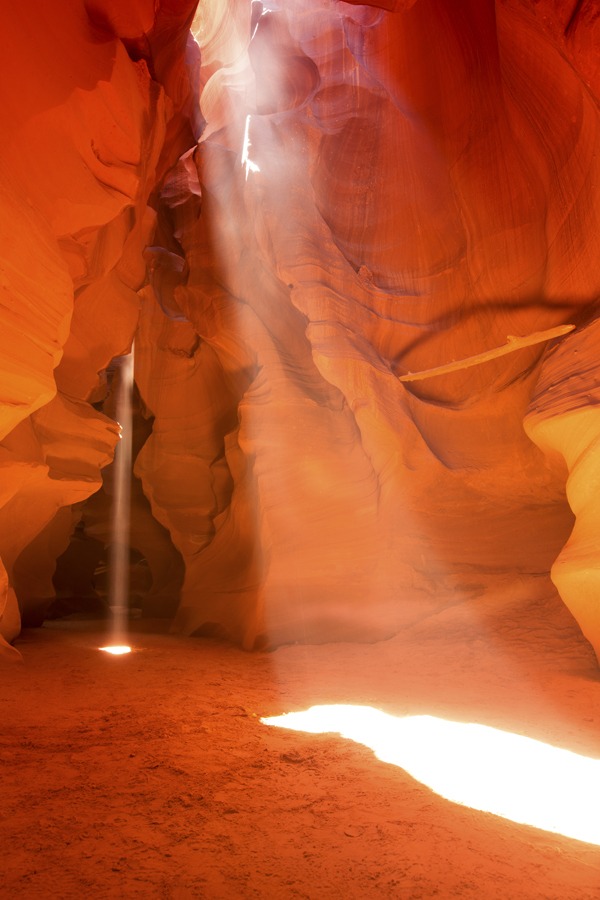 Can you believe how amazing this location is? After a marathon day of hiking through 3 different slot canyons, I was exhausted by evening and took it easy. At the suggestion of my photographer/friend Michael Bonocore, I had booked a second tour for the following day through Canyon X. Even more exclusive than the first 3 canyons, Canyon X is only accessible through 1 tour company, Overland Tours, and restricts the tour to 6 people per day. Along with fellow Phoenix photographer Brian Baril, and a couple from Florida, we hiked down into Canyon X for an even more amazing photographic adventure.
This is us walking from the upper part of Canyon X towards the entrance of the lower part. Our guide extraordinaire, Chris Eaton, shared with us how quickly the landscape changes as flash floods has just barreled through 3 weeks earlier, carving out the rocks, spreading debris, and adding about 3 feet more of sand to the canyon floor. Image courtesy of Brian Baril.
And here we are in upper Canyon X. This location reminded me so much of Petra, Jordan and made me long for a trip back there too. But what was more amazing, was how quiet and calming this area was. There was a meditative energy where I knew I was experiencing something that was connecting me to the earth. Quite the stark difference from the craziness of Antelope to the calm and serene energy of Canyon X.
Brian captured this image of me shootingin upper Canyon X. You can see how little I am in comparison to the canyon walls. The textures, the smooth lines, the cacked mud on the ground, it was all an amazing experience to see, touch and photograph.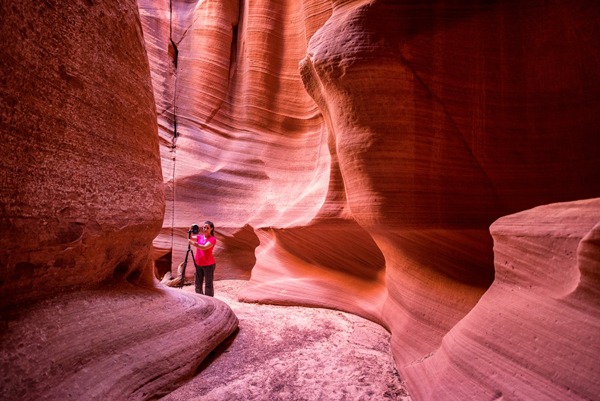 And for anyone who may or has gone to Canyon X, here I am sitting in the spot where the famous tumble weed once rested. Now swept away by the floods, the canyon floor was also raised about 3 feet from all the new sand deposited there, thus allowing me to easily climb up to the spot and relax for a minute.
And without further ado, I share with you a few images I captured in Canyon X, one of my new favorite places to photograph in the world.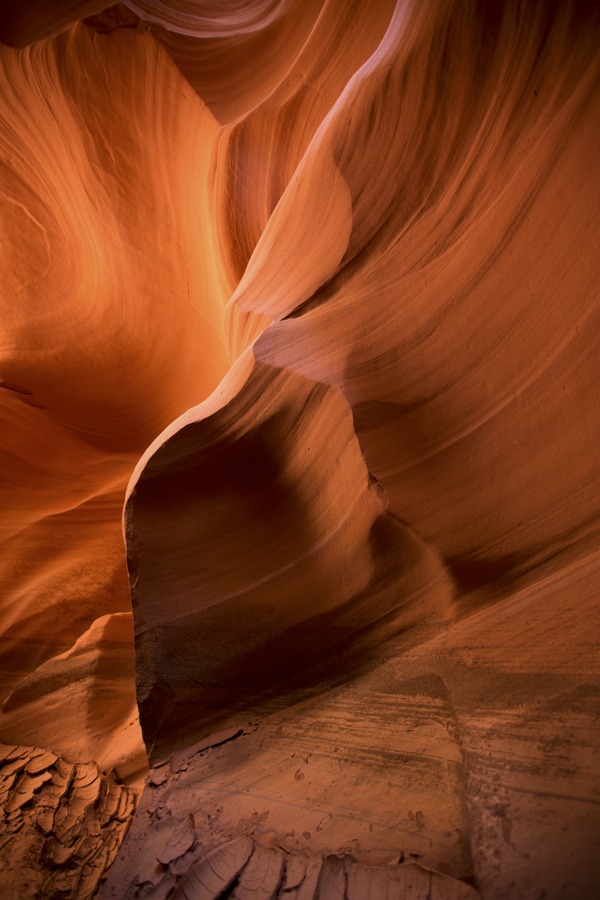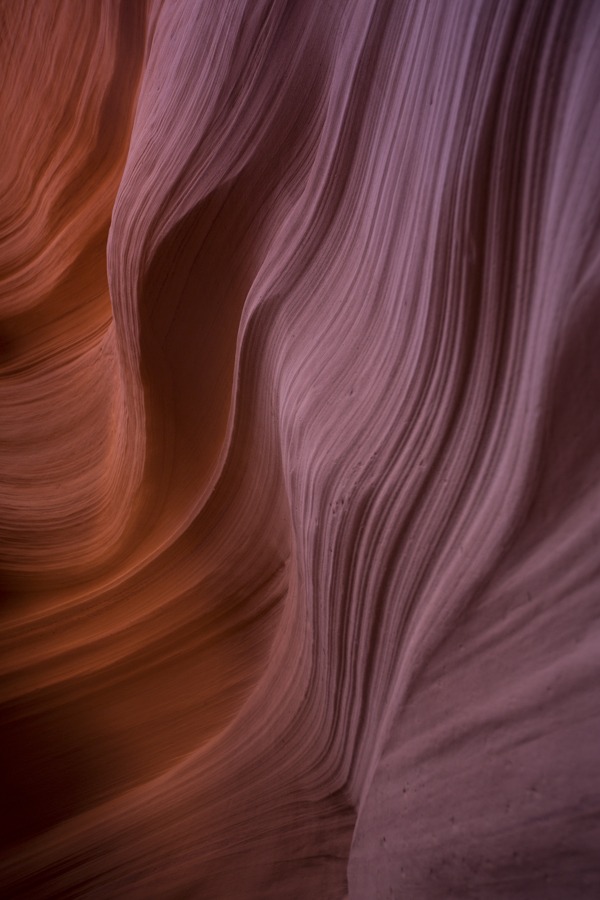 If you ever get a chance to go visit Page, Arizona, there are other great spots to visit as well that I could not stop at on this trip such as Horeshoe Bend and Toadstools. But, it just means I need to go back. And if you're in the area, let me know, I won't need much convincing to head back to Page with my camera.