I love my job as a photographer and sometimes I can not hold back the excitement I have regarding my sessions. When this happens I have to share at least 1 image from a shoot so below are a few images from recent weddings, editorials and Creme de la Femme sessions. I can't reveal more because some of them are being submitted to magazines for publication, and others are waiting for the client to come back for their full viewing and order session. But in the mean time, enjoy!
Here's Akash & Karishma after their Las Vegas Hindu Wedding. Their Sangeet was at the Siena Golf Course, the wedding at the Hindu Temple of Las Vegas, and their reception at the Lou Ruvo Center for Brain Health.
Here's Akash & Karishma outside the Lou Ruvo Center for Brain Health right before they made their grand entrance into their reception.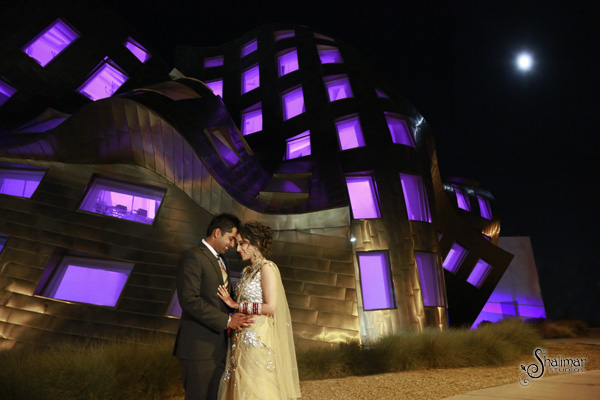 And last but not least is Mom May and her gorgeous daughters Rachel & Ally for a Creme de la Femme session. How completely darling are these three!
Full blog posts to come soon! Stay tuned…