It is such an honor for me to be invited for the 4th year to photograph the annual Glitterati Event benefitting the Akshaya Patra Foundation which took place just a couple weeks ago at Treasure Island. Not only have I forged a great business relationship with many of the other vendors participating in this event, but they have all become friends too as we come together to raise funds to feed children in India.
Each year our reach of raising awareness grows, and this year local co-chairs Saurabh and Anamika Tara enlisted performers from 'America's Got Talent' as well as Bollywood leading fashion desinger Asif Shah and choreographer Rajeev Khinchic whom both came from India for the event. In the words of Saurabh, "Glitterati is not about the glitter that you see on the stage tonight, but the glitter we create in the eyes of thousands of children who have given up their education because of hunger."
It was another blockbuster fundraising event and we all went home that evening with a warm feeling in our hearts knowing that as a community we can come together to raise funds and make a difference in the lives of those less fortunate.
Saurabh and Anamika Tara, Co-Chairs of the Las Vegas Chapter of Akshaya Patra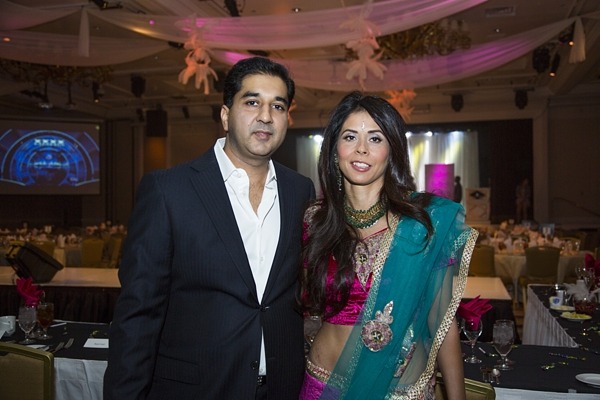 The beautiful ballroom at Treasure Island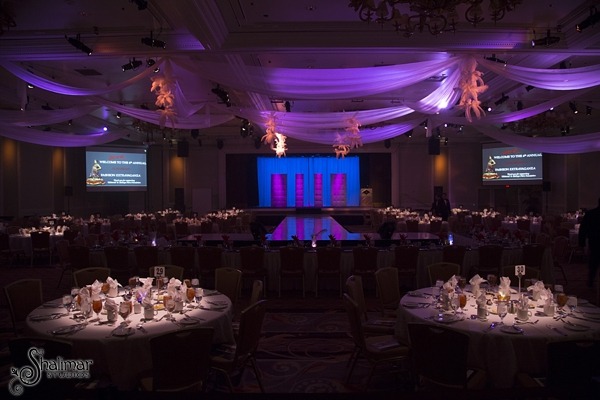 The first fashion show featured wardrobe from the Yasmin Boutique in Artesia, CA.
Yasmin Ali Khan, owner of the Yasmin Boutique, on stage with models and her designs
Entertainment was also provided by famed illusionist and America's Got Talent finalist, Landon Swank
A second fashion show featured beautiful desings from Indian designer Asif Shah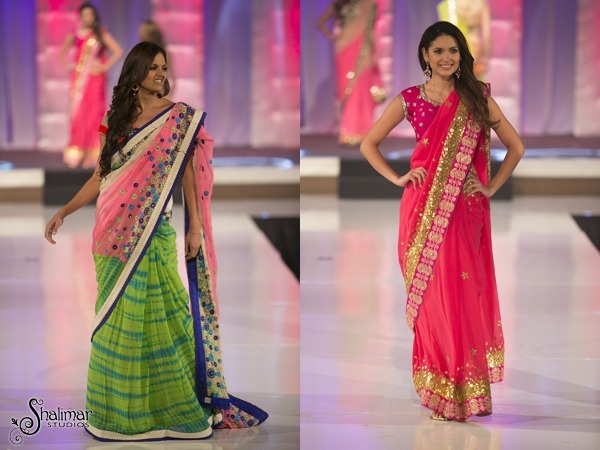 Model Ruthie, designer Asif Shah and media entrepreneur Wahid Ali.
A huge thank you to Saurabh and Anamika for inviting me back again to participate in this event and to those who attended and opened their hearts to help those in need.