I've known Sam for just under a year. We met at our workout studio and quickly hit it off as we started collaborating on different shoots and ideas. You may recall her fitness shoot where she rewarded herself after reaching her goals just before her 30th birthday. And now I'm excited to share her feature and story of how she became a highly-sought-after makeup artist working in areas such as New York City, Orlando and now Scottsdale.
Tell us a little about you.
I was born and raised in a small town just south of Wichita, Kansas, where I lived the first 19 years of my life.  My Mom is a cosmetologist so I followed in her footsteps and for as long as I can remember, had a passion for the beauty industry. Right out of high school I got my esthetics license and then at 19, I moved to New York City (yes, by myself) where I went to MUD Makeup School. After completing my courses at school, I started working for a large makeup company where I stayed for about 4 years working in Kansas, New York, & then Orlando. After coming to the conclusion that I've exhausted my time in the retail world, I decided to leave the company and start working for my family business (M-F) and allowed myself time to focus on building my freelance business doing makeup and hair styling for weddings & special events.
I currently live in Phoenix, AZ and spend most of my spare time with friends, the most amazing boyfriend, & 2 perfect puppies!
What inspired you to start your business?
Makeup is my passion! I grew up with a lot of self-confidence and weight issues and doing makeup on myself was always something that made me feel beautiful. As I started working in the industry, I found that being able to contribute to other people feeling better about themselves was SO fulfilling. It's a dream to be able to do what I love and make people feel great!
What are 3 words that describe you?
I asked my boyfriend, he says: "Beautiful, Intellectual, & Overly Hilarious" (haha) I would say.. Dedicated, Disciplined, & LOVING <3.
What is your greatest gift?
My Family! 😊 (and dogs) & to be given the artistic ability to be good at something I love to do.
How do you stay in an inspired state of mind?
I LOVE playing with new product and experimenting with the new trends! Social media is a double edge sword, right? I find a lot of inspiration there. Also, from conversations with clients and friends in the business!
How do you walk your talk?
By constantly holding myself accountable to the promises I've made to myself and to others. While staying true to myself, my friends and clients are my priority. So, I just try to be the most reliable, flexible, and giving artist & friend that I can be.
What is one story or your favorite story of someone you helped?
While I was working at MAC Pro in Orlando FL, I had a client that would drive 1 hour and 20 minutes to the store to have me help her with her makeup. Her face had been badly burned on one side, burning her eyebrow/eye lid/cheek area. She came into the store one night and asked if I'd help her because she was so embarrassed of her scars and felt like people were always looking at them. She called me the next day telling me that I was her "angel". That she hadn't felt that beautiful in a long time. She would come see me weekly up until I left. She made my heart SO FULL. I will never forget her.
What are you most excited about right now?
Seeing as we are in quarantine for the Coronavirus as we speak, I am beyond excited to see my clients and do their makeup as SOON AS POSSIBLE. I am excited to continue to build my business, & also looking forward to working on some new projects with other creative friends 😉
When do you feel your most beautiful?
I'd love to say bare face & sweat pants but in reality, when I pour a drink and take my sweet time to do my makeup & hair (few and far between these days).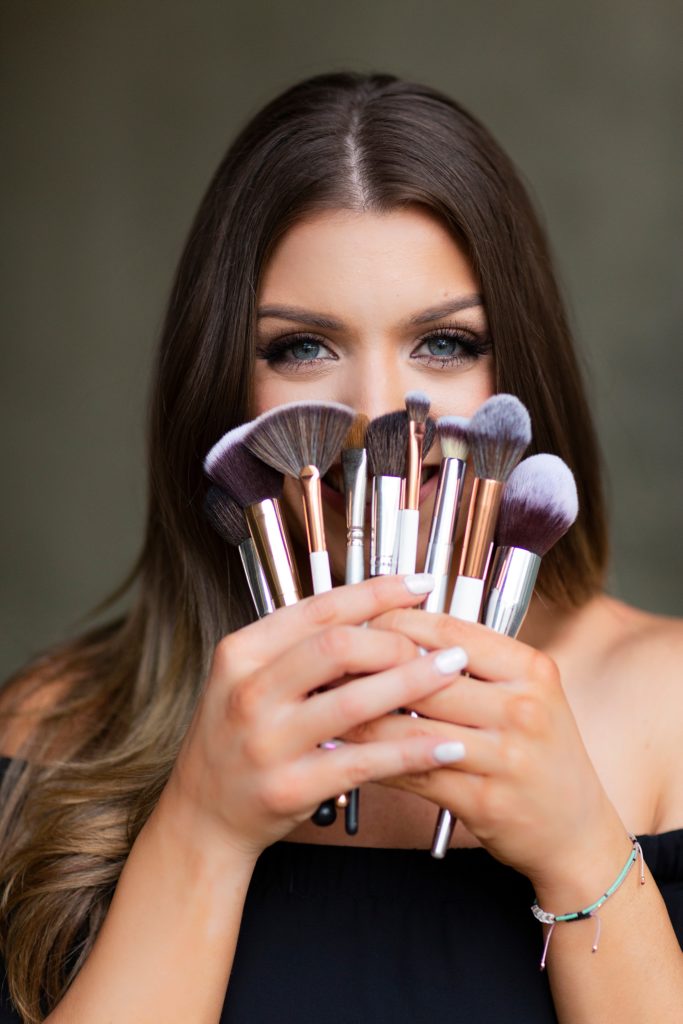 What is your favorite book?
The Bible
What is your favorite quote?
"I can do all things through Christ who strengthens me." Philippians 4:10
Do you have a favorite piece of art?
Not particularly, I do have a sign that hangs on my kitchen wall that says "I love you even when you're hangry" 😊
Favorite object in your home?
Ooh, that is tough. I would say my couch. It is where we all come together, watch movies, play games, so many good memories.
Favorite hangout?
Well, home with my family is my most favorite but, I would also say my gym & any Phoenix restaurants with a patio where I can hang out with my friends and have drinks. My favorite things!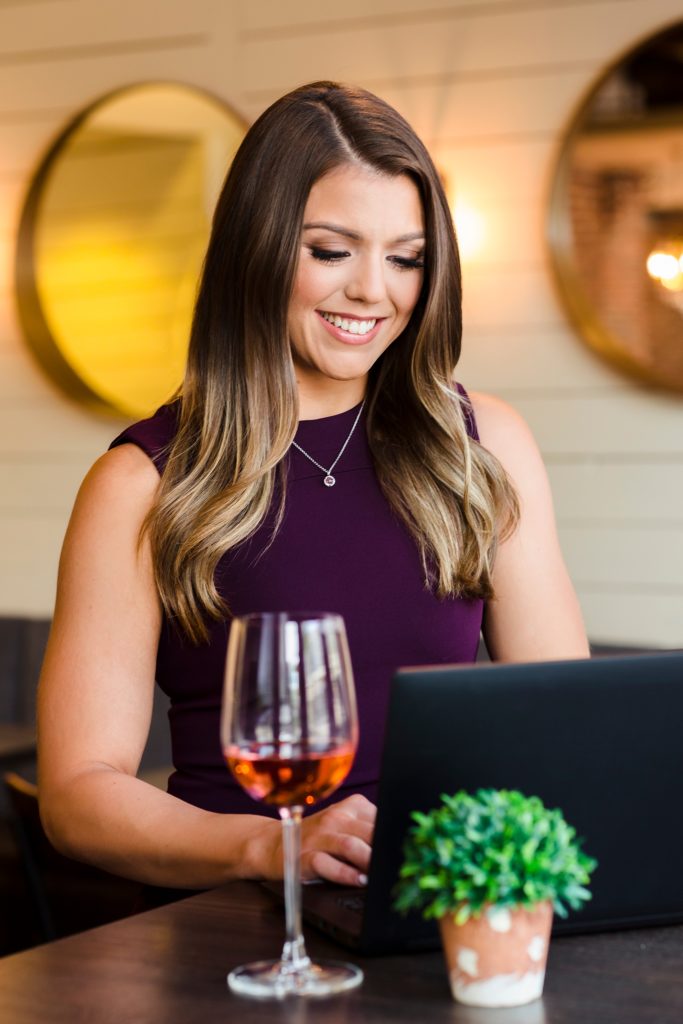 Favorite can't-live-without item?
Besides the necessary essentials like my toothbrush, I would say my phone. I love that it can connect me to friends and family far away and plays MUSIC!
Favorite can't-live-without makeup product: Benefit KaBrow (cream/gel brow product) or CONCEALER (because it's necessary!)
What is your #1 tip for fellow entrepreneurs?
Be confident in your work & ALWAYS be open to learning
What do you want other women to know?
We can do ANYTHING we set our minds to and it's better when we work together!
Any final thoughts?
Life is TOO SHORT. Do the things you love to do and be true to yourself. Don't let anyone steal your peace.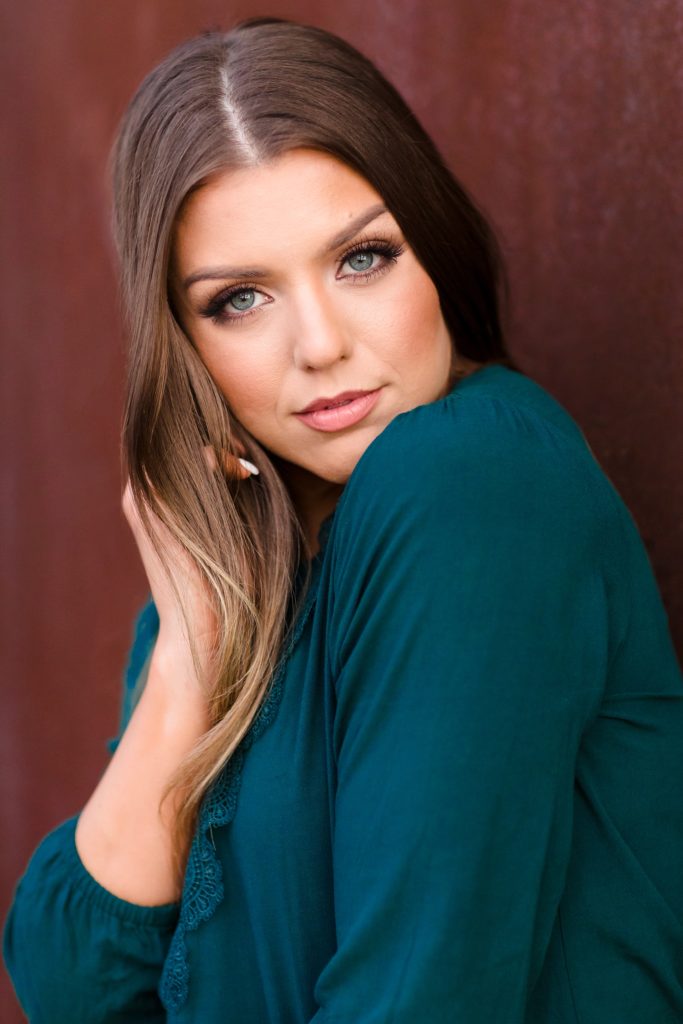 You can see more of Samantha and the work she does at her Instagram account: @sjh_mua.