It was that time of year again, when thousands of photographers, vendors, and friends from near and far descend upon Las Vegas for the annual Wedding & Portrait Photographers International (WPPI) conference. This conference is one I look forward to all year. Not only is it a time to expand my skill set, see new products and technological advancements, but it has also become a type of family reunion. I feel so fortunate that the photographers I have met through this conference have become more than just friends, they have become life-long friends and family to me. They have hailed from all around the country, and we stay connected via social media. We cheer each other on, look out for each other, counsel each other, support in the highs and lows, and constantly push ourselves to become better photographers, and as a result, better people. This is my 6th year attending, and I wouldn't miss it for the world.
To help welcome all these photographers to Las Vegas, it is tradition for the hosting city for SmugMug to put together an event. As the co-leader for the Las Vegas SmugMug group, I helped organize a photo walk downtown which was led by famed photographers and industry leaders, RC Concepcion and Pete Collins. We were also graciously joined by SmugMug HQ's very own Michael Bonocore. With a gathering of about 70 photographers, we divided and conquered Fremont Street on our photo walk with each member striving to capture one image to be submitted to the photo contest. The grand prize winner will be selected in a week and will win a full conference pass to Photoshop World later this year, and a 1 year subscription to SmugMug, worth almost $1000!
Here's Michael teaching us his trademarked pose, #TheBonocore.
And here's the whole photo walk crew just before setting out to captures our images.
In addition to the photo walk, I was able to spend some quality time with industry vendors and friends. The highlight was seeing the Simply Color Lab booth, which featured some of my images. It was such an honor to have my images on display, and even more of an honor to have 3 of them, one of which was over 55 inches long! Big thank you to Renee Cardello for making that happen. I'm overwhelmed with kindness.
Here is Serenity's image from the Light as a Feather Editorial.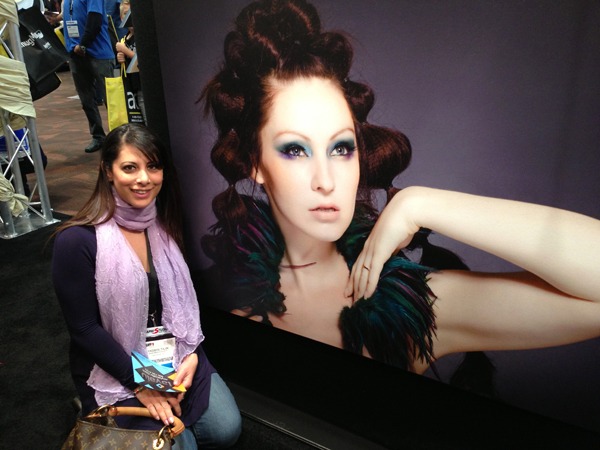 And Charlotte and Duke from the Horse Around Town photo shoot.
And here is Carrie from the SmugMug shoot with Matthew Jordan Smith, wearing Flock Flock Flock.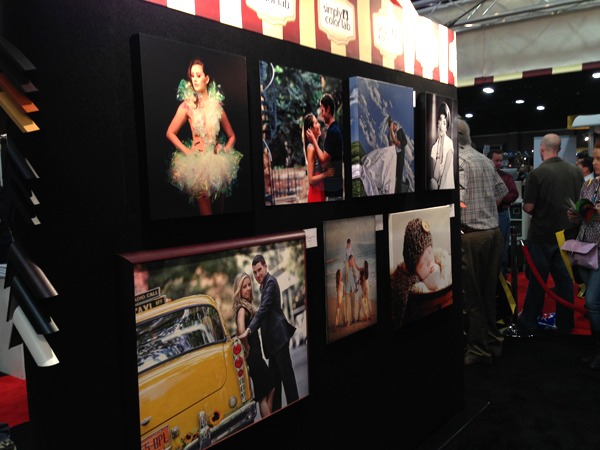 Overall this past week has been a whirlwind with classes, friends, shoots and fun all around. It's an exhausting time, but so much fun and I can't wait to do it again next year! In the mean time, stay tuned to the blog for a couple announcement of new product and print options!