Each year I select a couple key conferences to attend to keep myself abreast of all the great things in the photography industry. Even though the internet has made it a lot easier to pass on information on new products and advances in the field, I still find it very valuable to attend these conferences, see and feel the new products, and have face to face time with my friends and contacts in the industry. And just last week I traveled to Phoenix to attend the annual Imaging conference put on by Professional Photographers of America. With aroung 8000 of my fellow professionals mixing and mingling through classes and the expo, it was a sort-of family reunion running into friends and colleagues from all around the country.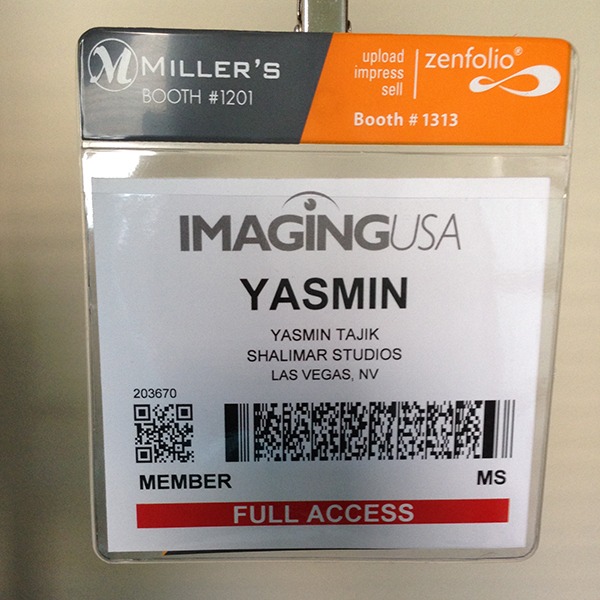 Amongst the bevy of classes to attend, there were a few speakers I was jumping out of my skin to hear, one of which is famed photographer Gregory Heisler, or as his social media outlets boast, Heisler Himself. A legend and current icon in our industry, he has photographed numerous celebrities and world leaders, often gracing the cover of Time and Life Magazines. His class was packed and so I made sure to get there early. I've had his book 50 Portraits in my wish list on Amazon, and would you believe afterwards he was selling and signing his book. I feel so fortunate to have be able to attend his class, learn from him, and the bonus was purchasing a signed book afterwards.
Another great aspect of these conferences is attending the expo where hundreds of vendors from around the world are displaying their products and new offerings for the photographic industry. This is where anyone can become a kid in a candy store, however I know my clients well and I've listened to your feedback and so there are very specific products and services I look for to enhance your experience and give you new and exciting ways to display, share and archive your precious portraits. For those of you who follow me on Instagram, you may have seen me post these next two images there, and they were taken at the Simply Canvas booth. I was so honored to walk up to their booth and see so many of my images on display, especially my image of the Queen of Hearts from my Wonderland shoot; it was bigger than me!
They also featured other images of mine on smaller products througout their display. You may recognize portraits of Taylor and Charlotte, and wedding images of Tony and Heather and Akash and Karishma.
Even with all that excitement there is nothing more heartwarming than seeing my friends in the industry. People like Mike Hanline, owner of my favorite printing lab, fellow photographers such as Geni Bean from Kentucky, and as you can see below, my dearest friend Ruby Rideout who is in Phoenix. Year after year, these friendships have blossomed and are easily becoming life-long bonds. Convention season in our industry comes only once a year, and I eagerly look forward to it all year long.
Stay tuned to the blog and our newletter for new products and archive options that we will be offering in the near future. I can not wait to share these with you all!