Welcome to our first Photo Chic edition of 2012! Let's get started. I'm sure by now you're asking yourself, "What the heck is a color of the year and who decides that?" For those of us in the visual arts, color has a huge impact on our work. It can convey emotion, mood, emptiness, passion and joy, and we all use color in different ways to relay our vision and message to the viewer of our images. Even the absence of color evokes powerful emotions.
Each year Pantone releases it's choice for color of the year, and for 2012, it is Tangerine Tango! Chosen for it's vibrancy and need for uplifting spirits in these hard times, Tangerine Tango will definitely add an eye-catching element to any image or event. Throughout the year you'll see this color making it's way into your life through marketing, design elements and even fashion.
Tangering Tango is one of those colors that photographs beautifully, and here are some suggestions when implementing it into your portrait session or wedding. If you're traditional, add a pop of Tangering Tango in a scarf, on your shoes, or a skinny belt to add that extra little punch to your outfit. Pair it with gray tones or powder blue for a polished and chic look. Or go all out, bright and bold and make it the centerpiece of your outift pairing it with subdued accessories and shoes in neutrals such as khaki, white or light gray.
Below I've gathered some images to give you ideas how to incorporate Tangerine Tango into your outfits and events whether it be a family portrait session, your wedding color of choice or even your own personal fashion shoot.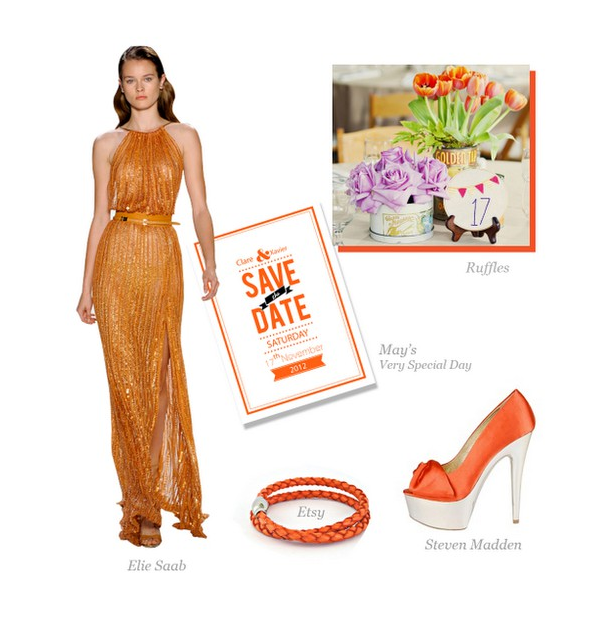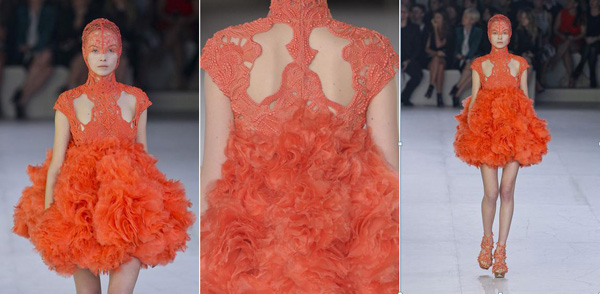 (Images via Pinterest and Google)