I'm so exited to share with you all the beautiful Indian Sikh wedding of Paul and Sarina. I was invited to photograph this wedding along side my dear friend Ruby Rideout whom not only is an amazing friend, but also an amazing and kind-hearted photographer. As most Indian weddings are, this was a marathon day starting at 7:30am with Paul's getting ready photos, and documenting the baraat (groom's arrival) and milni, where both sides of the family meet and exchange garlands and well wishes. The ceremony took place at the Nishkam Seva Gurdwara Sahib in Phoenix. And as you can see, Sarina's family and friends were gathered outside waiting for Paul and his family's arrival.
Paul is a tall gentleman, so he certainly stood out from the crowd, but as you'll see, his bride stood out in her own way with her stunning features and of course beautiful lengha and jewelry.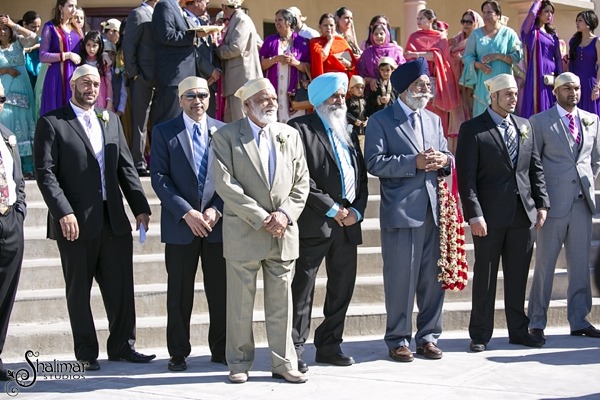 After the milni and exchange of garlands, the guests slowly filtered into the gurdwara, heads covered, barefoot, and they each took a side of the room separated by gender.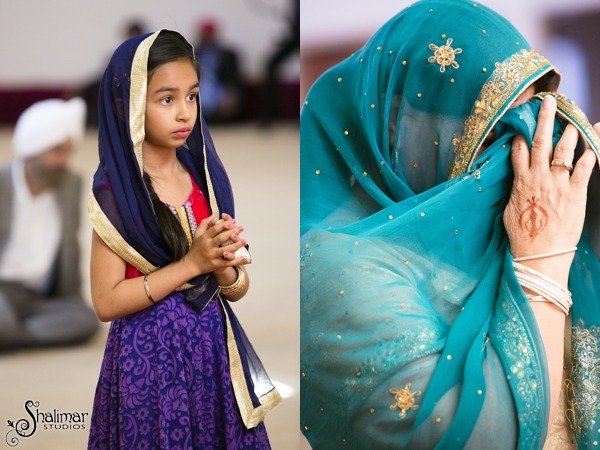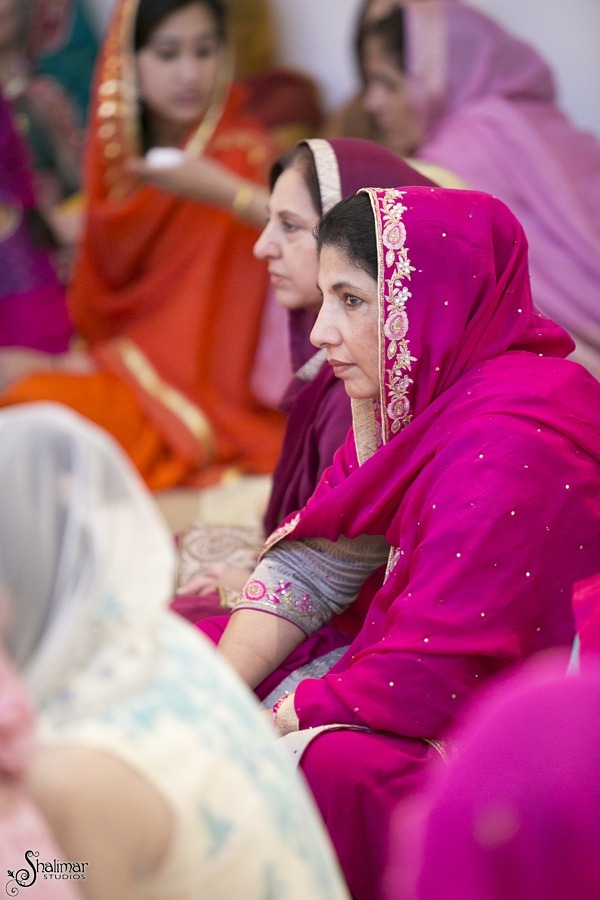 Soon Paul arrived, followed by Sarina, each escorted down the center of the gurdwara with their parents on either side of them.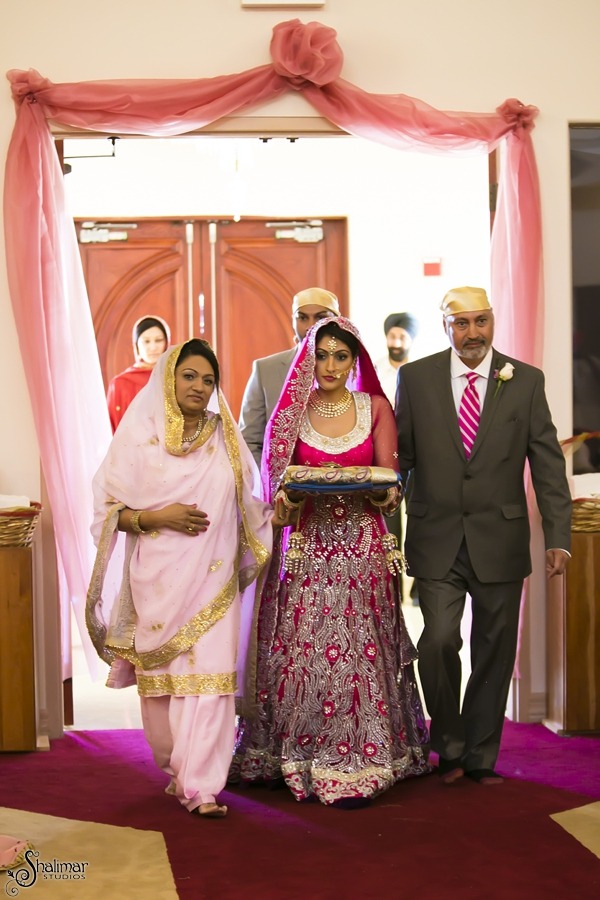 Following traditional sikh tradition, the ceremony lasted about an hour, honoring both sides of the family.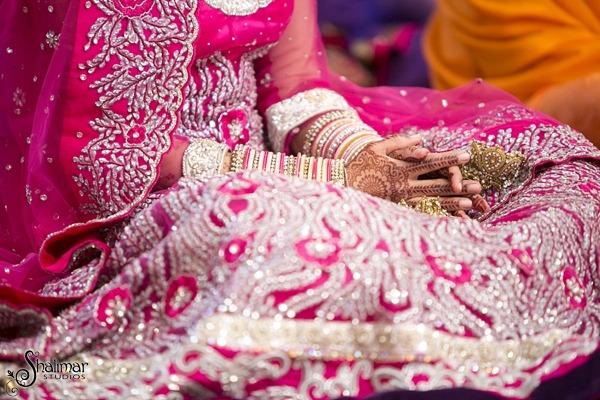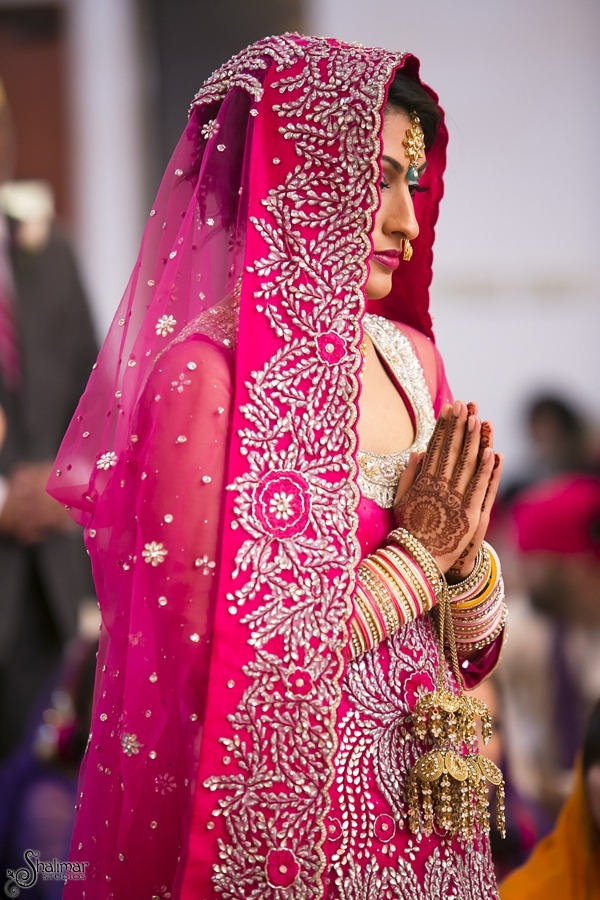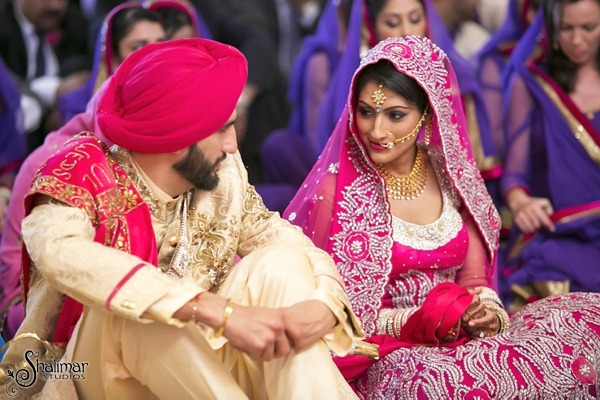 After the ceremony, we had a little time to capture a few images of the bridal party. This is probably one of the biggest bridal parties I've photographed to date!
Next was the vidaii which is traditionally a sad occassion, and is still practiced today as a symbol of the bride joining a new family. As she leaves her parents' home, she throws rice over her head which conveys good luck to her parents.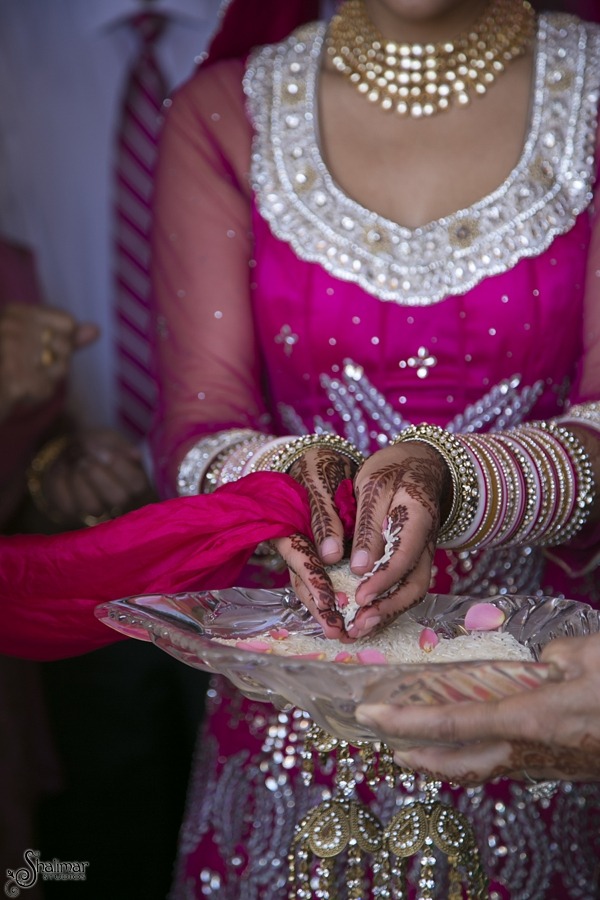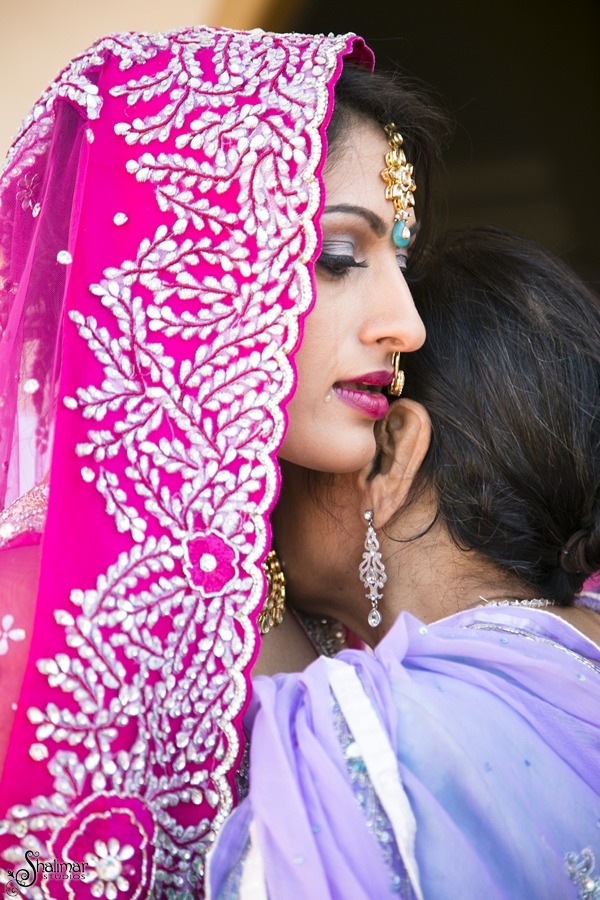 After a few hour's break, the day continued with a reception at the beautifully decored Renaissaince Hotel in Phoenix. Have you ever seen such a gorgeous sweetheart table and decor? It was so unique!
Before long, Paul and Sarina made their entrance, tear-filled speeches were made, but most of all we were touched by the words Paul and Sarina exchanged with each other. There was not a dry eye in the room!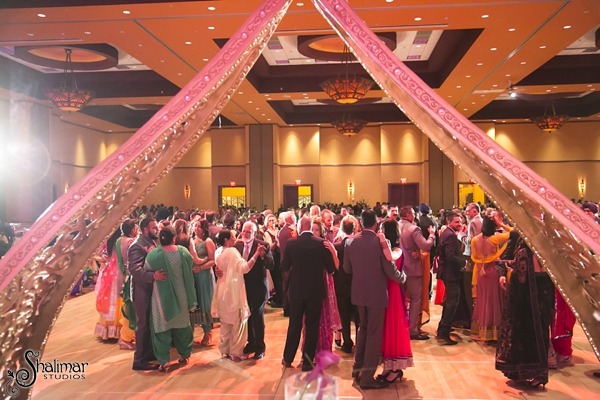 Paul and Sarina, I wish you both my best as you start your lives together in California as husband and wife. It was an honor to be there for your special day, and witness what I sincerely believe is true love.