Hello, my name is Balboa. I'm a 12 year old Golden Retriever and the office mascot for Shalimar Studios. I love to chew on my tennis ball and would love it even more if you would throw it for me so we can play fetch. As a matter of fact, I love my tennis ball so much that I sleep with it, bring it with me when I'm ready to eat, and even take it in the car with me. I also love to eat and will try anything once. I have yet to find something that I didn't go back for seconds! You guessed it, I'm not a picky eater.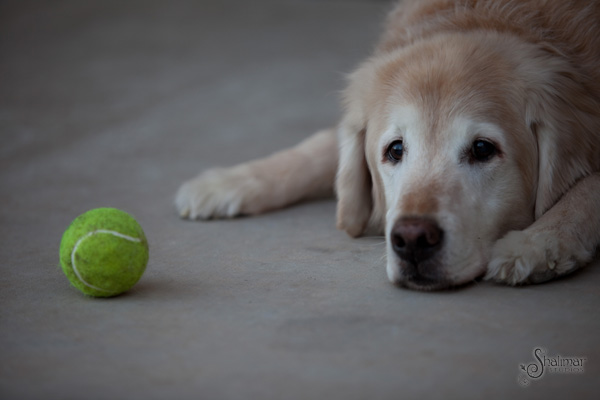 I'm always up for adventure and exploring new places. As a matter of fact, I was named after the famous Spanish explorer Vasco Nunez de Balboa who is credited with discovering the Pacific ocean. Although I lost my lifelong buddy and brother, Ponce (a fellow explorer) last year to bone Cancer, I am still quite boisterous and love spending time with my mom. I look forward to meeting new people and if you rub my tummy, I'll be your friend for life!
I'll be making periodic appearances on the blog so check back often to find out what I've been up to and how I maintain my status of Office Mascot. For now, I'm off for a much needed nap!
Love and licks,
Balboa