Earlier this year we reached a tipping point called the Mo-Moment. This event is marked when the amount of time spent accessing the web from mobile devices surpasses that of access from desktop computers. Increased smartphone and tablet subscribers has driven our world further online as we are on the go. And you, our customers are an active part of this demographic. We've listened to your requests and feedback of wanting to share your portraits digitally, and after researching the best platform, we are excited to announce that you can now share your portraits digitally in your own custom photo app!
With your personalized app, you can carry your portraits with you right on your mobile device. Utilizing the in-app share button, you can easily and quickly share your album with friends and family on Facebook, Twitter, Pinterest, email or text. And, your app will work on all Apple devices, (iPhone/iPad/iPod), and the latest Android devices.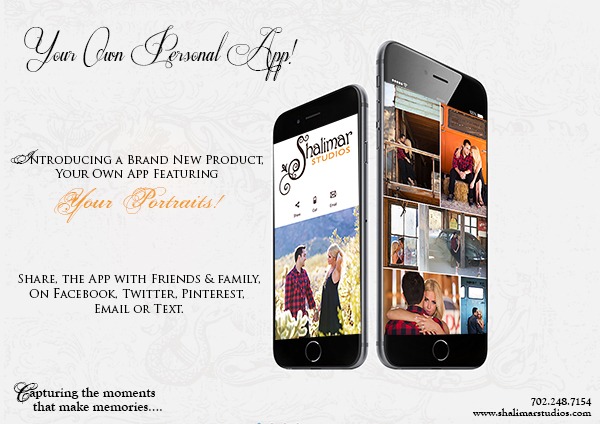 Prices start at $349 for your personalized app with up to 20 images from your session. Additional images and your cinematic slideshow can also be configured at an additional price.