For a Breathtaking Presentation…
Our new Gallery Panels are the pinnacle of portrait presentation. It is one of the most noble presentations of a portrait, matted with handmade Italian paper, and printed on HD Fine Art paper. It is a unique work of art, classy and elegant, ready to fit into any modern as well as classic interior. The deckled edging on the mat drops a subtle shadow to create a 3D effect and highlights the portrait frame. If you are looking for a centerpiece with stunning stand-alone presence, this is what you will want on your walls.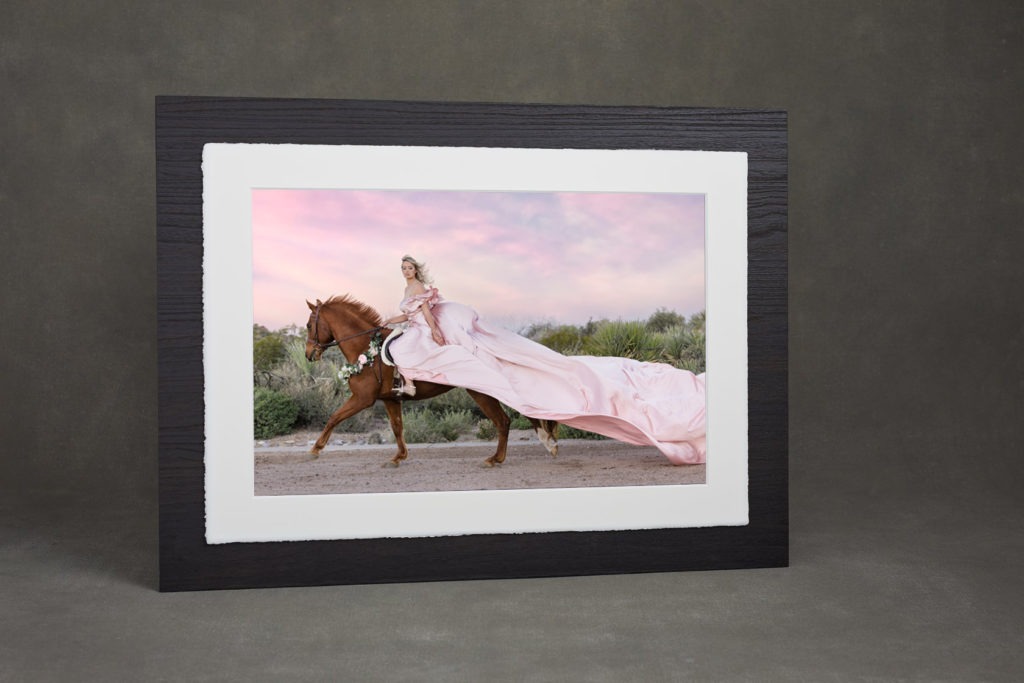 Due to the unique and custom nature of the Gallery Panels, they come in unique sizes ranging from 12″ x 15″ to 33″ x 41″. Please contact us to see these in person. You have your choice of wood fiber backing as seen here, or white linen. They are stunning!