This is Erika. A young, single woman full of energy. She had contacted me recently for a portrait session, and during the consultation I asked her who would be in the portraits with her. Her response, a confident no one. And this is exactly what Erika is, a confident single woman, in control of her life and her career. She explained it had been many years since she had portraits taken, and was due for something new, fresh and fun. She wanted the portraits for herself, and also to send to her parents. So off we went to Red Rock Canyon, playing around amongst the beautiful landscape. But as you can see, the landscape paled in comparison to Erika's energy and attitude.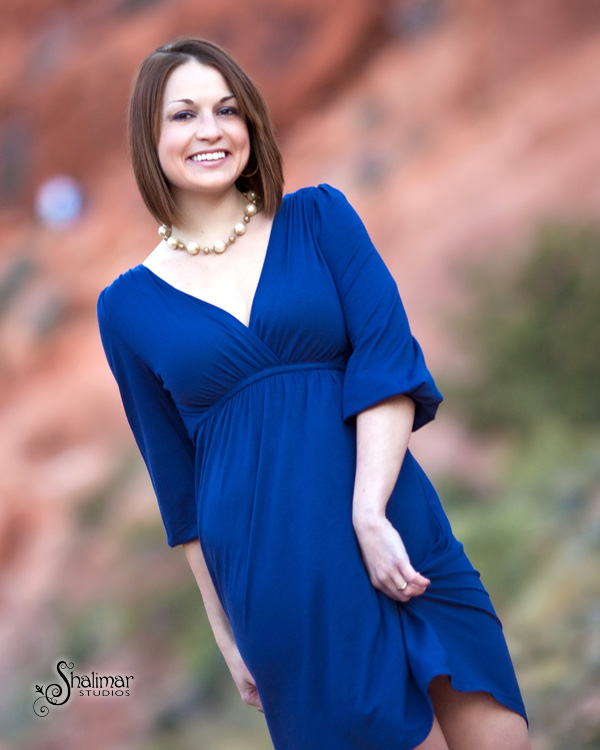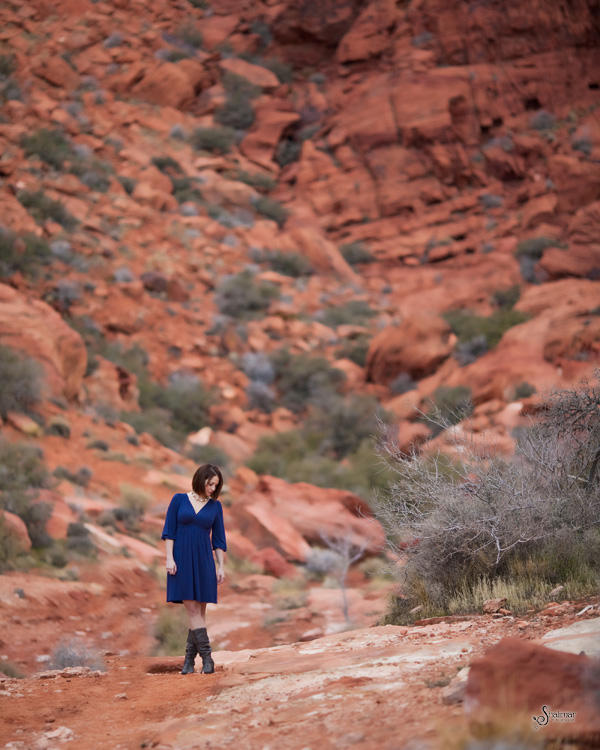 This fun Just Because session has become more common lately as I've had single ladies Maiki and Susan contact me for portraits as well. Each of these ladies explained the length of time it had been since they were in front of the camera and that they were due for updated images. But usually it's not just the time factor being the only reason for the session. Usually it's something bigger and more important. Maiki shared with me that her children's father had passed away about 2 years ago. Soon afterwards, her son told her how few pictures they had of Maiki and that she deserved to have a portrait session all to herself, just because. And Susan, reaching a milestone of 30 years old, feels comfortable and confident in her skin as a woman, and not the young teenager from her last portrait session as a senior.
Here's lovely Maiki with her sweet personality.
And here is Susan, the outgoing triathlete.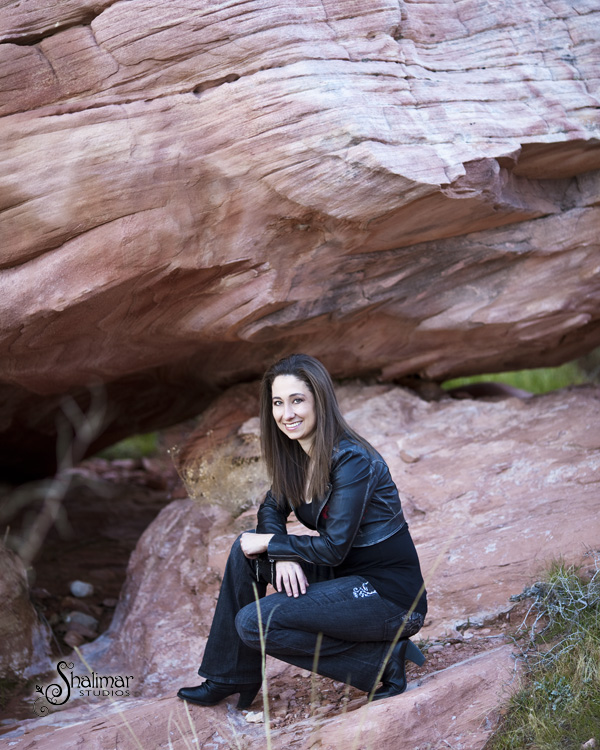 And so these women have taught me a valuable lesson. Each and every woman deserves to have beautiful portraits of themselves. No shame, nor embarrassment or holding back. Erika, Maiki and Susan all embraced their sessions and thoroughly enjoyed the experience and the end result, going home with beautiful heirloom portraits of this precious time in their lives. Ladies, thank you for your lesson and for showing me that every woman deserves to feel beautiful and have it captured on film.