One of the best parts of photographing weddings in Las Vegas is the diversity of clients and where they come from. Of couse you never know what you'll get in the wedding capital of the world, and when I was contacted by Ene to cover her post-chapel ceremony to Brian, I was in. They had made the trip from Palm Beach, Florida, to Treasure Island for their quick 15 minute ceremony, and that's where I took over.
Decked out in a custom wedding dress, Ene with her stunning blue eyes and glowing skin, was everything a bride wants to be on her wedding day, beautiful, elegant and surrounded wtih those she loves. Her and Brian chose vibrant teal and peach for their bridal party colors, bringing some of the Florida culture with them to Las Vegas.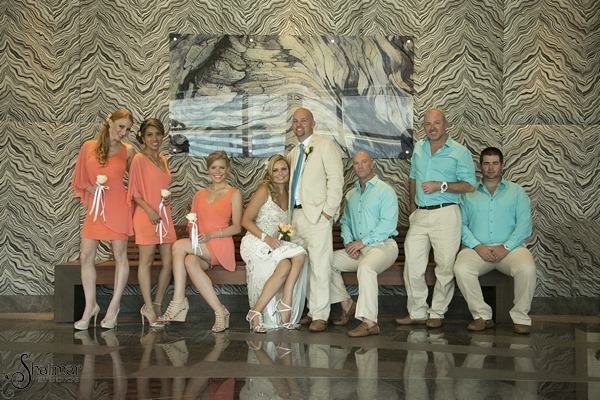 After their ceremony, we sped off to Aria for their post-ceremony portraits where we were able to capture some beautiful images of Ene and Brian, peppered with all the fun and love of their bridal party. With such a beautiful venue as Aria, it was a great way for us to capture those memorable moments for Ene and Brian all the while keeping them out of the 105 degree temperatures.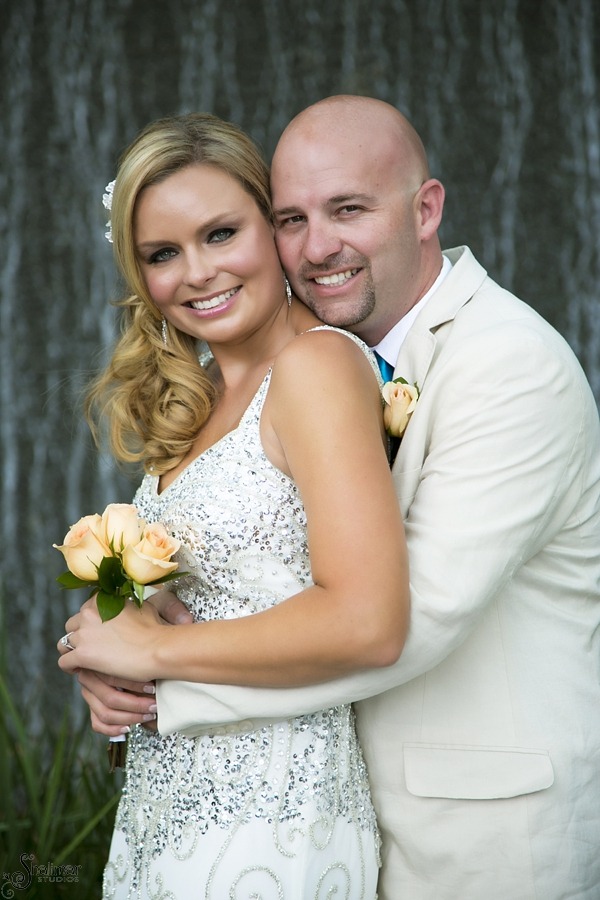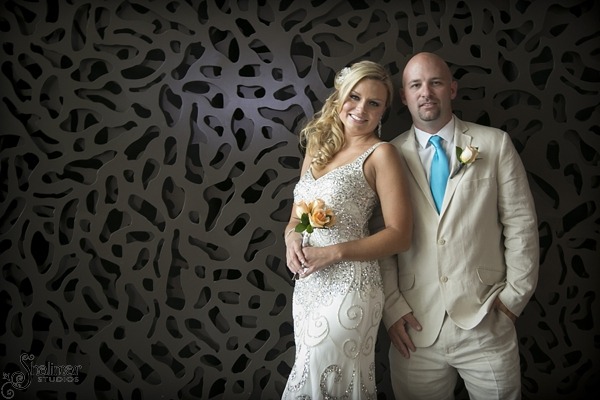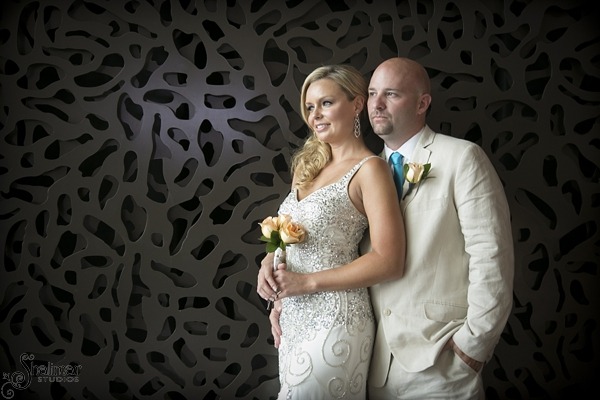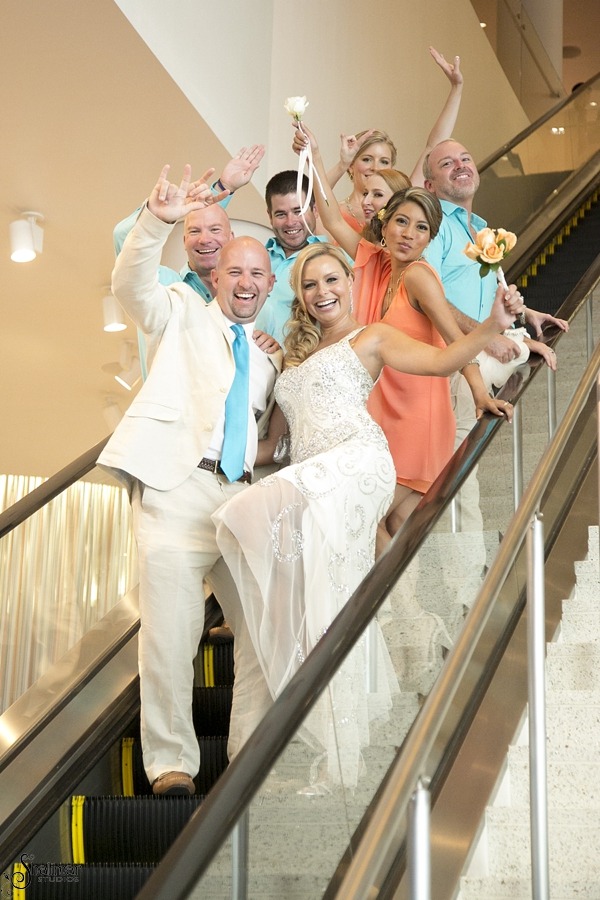 Ene and Brian, it was such a pleasure meeting you and your friends and family. Congratulations again on your wedding and thank you for inviting me to be a part of your special day. Enjoy the rest of your time here in Las Vegas and safe travels home.