This is one of those events I look forward to photographing all year long.  We've been photographing this event from its inception 7 years ago, and each year it gets bigger and better.  Helmed by Sunny and Anamika Tara and their daughters Samika and Samira, this is one family event that brings together the local community to give back and support their home country of India.  The Akshaya Patra Foundation is the chosen charity, which is the largest NGO in the world, providing mid-day meals to 1.6 million children in India each day.  Each. Day.  With its humble beginnings in 2000 feeding only 1500 children in 5 schools a day, the Ashaya Patra Foundation has had explosive growth and impact with kitchens now in 26 locations spread around 11 different states in India.  Akshaya Patra aims not only to fight hunger but also to bring children to school.
The evening was stuffed full of blockbuster entertainment from dances, to fashion shows, a contortionist, Anya Fuchs from Dancing with the Stars, Bollywood choreographer Rajiv Khinchi, and more.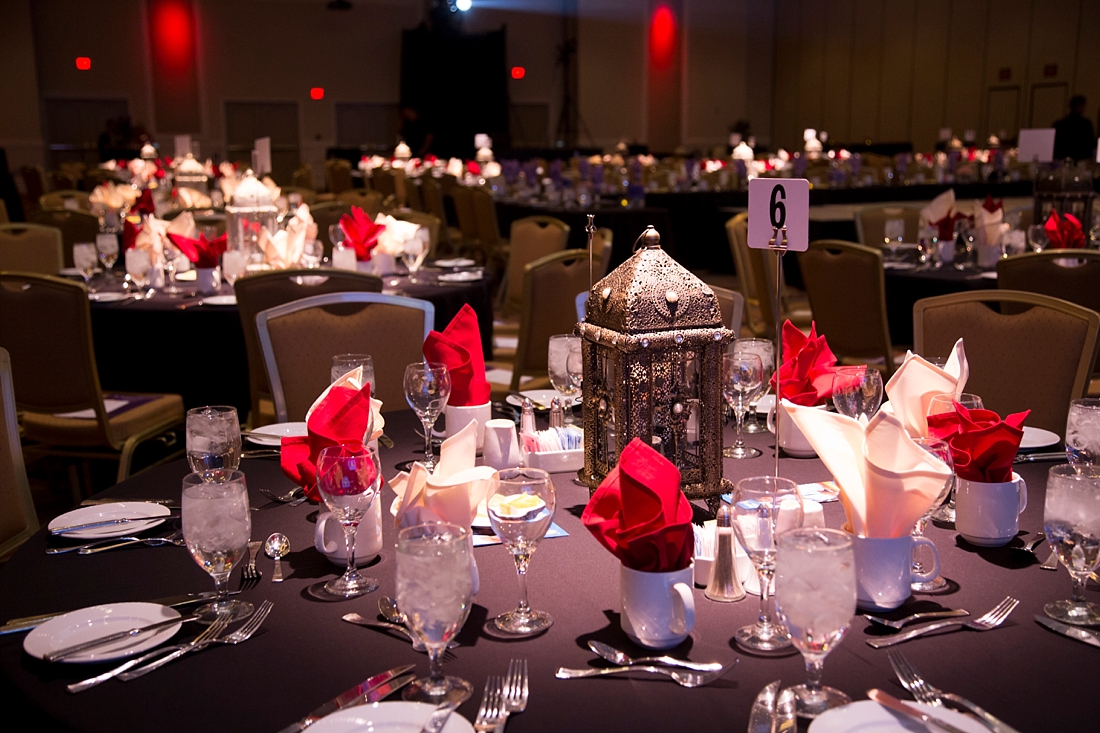 The first performance was a surprise with invited guest and stand-up comedian Rajiv Satyal.  Not only laugh-out-loud funny is Rajiv, but he is also featured in the viral video "I am Indian."   And with a cultural twist to his performance, he was a hit with the local audience.
The first fashion show launched featuring shawls made from artisans in India, from the Firdaus Fall 2016 collection.  Look at how beautiful they looked!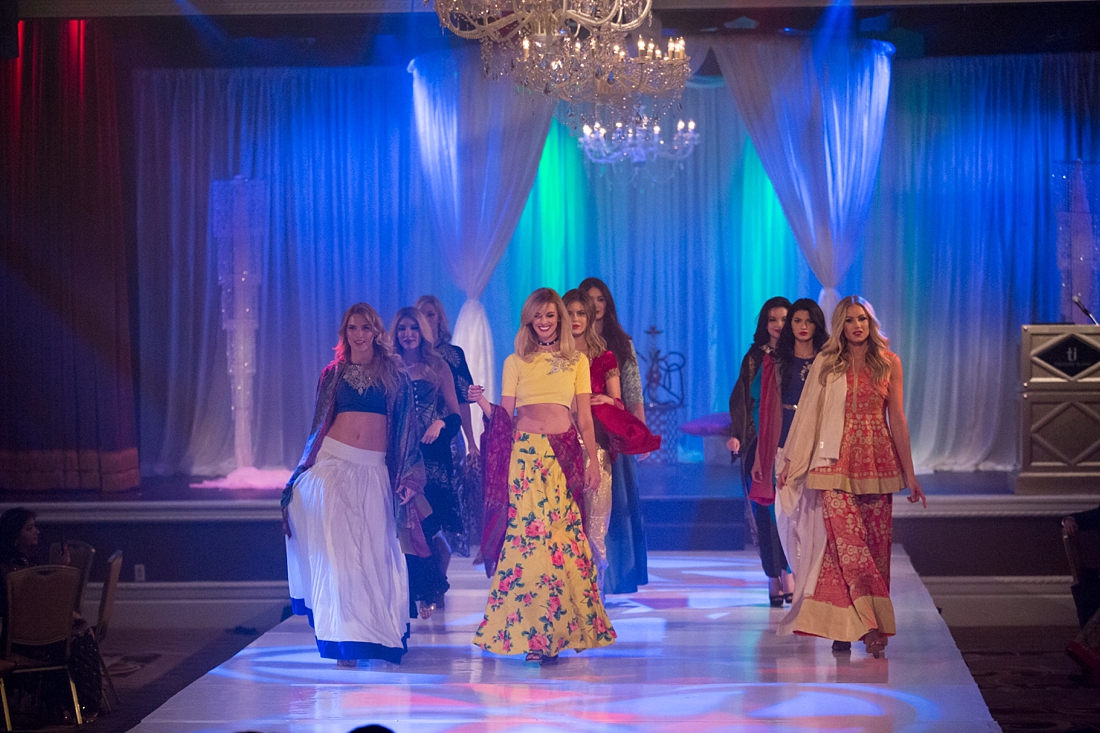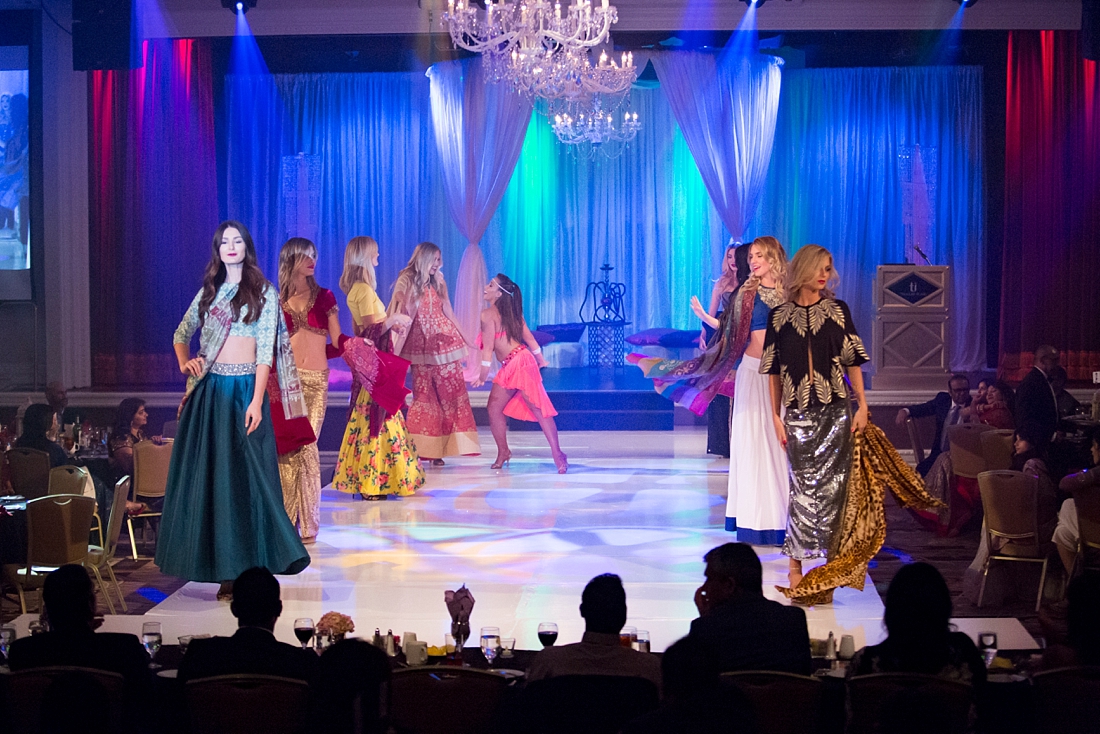 After a few words from Co-Chair Sunny Tara, Samika took the stage for a Bollywood dance performance.  Not only is she a talented dancer but she is also the National Youth Ambassador in the US to Akshaya Patra.  She is quickly following in her parents' footsteps by making a commitment to carry forth her volunteer work, fundraising, and making an impact on school children in India.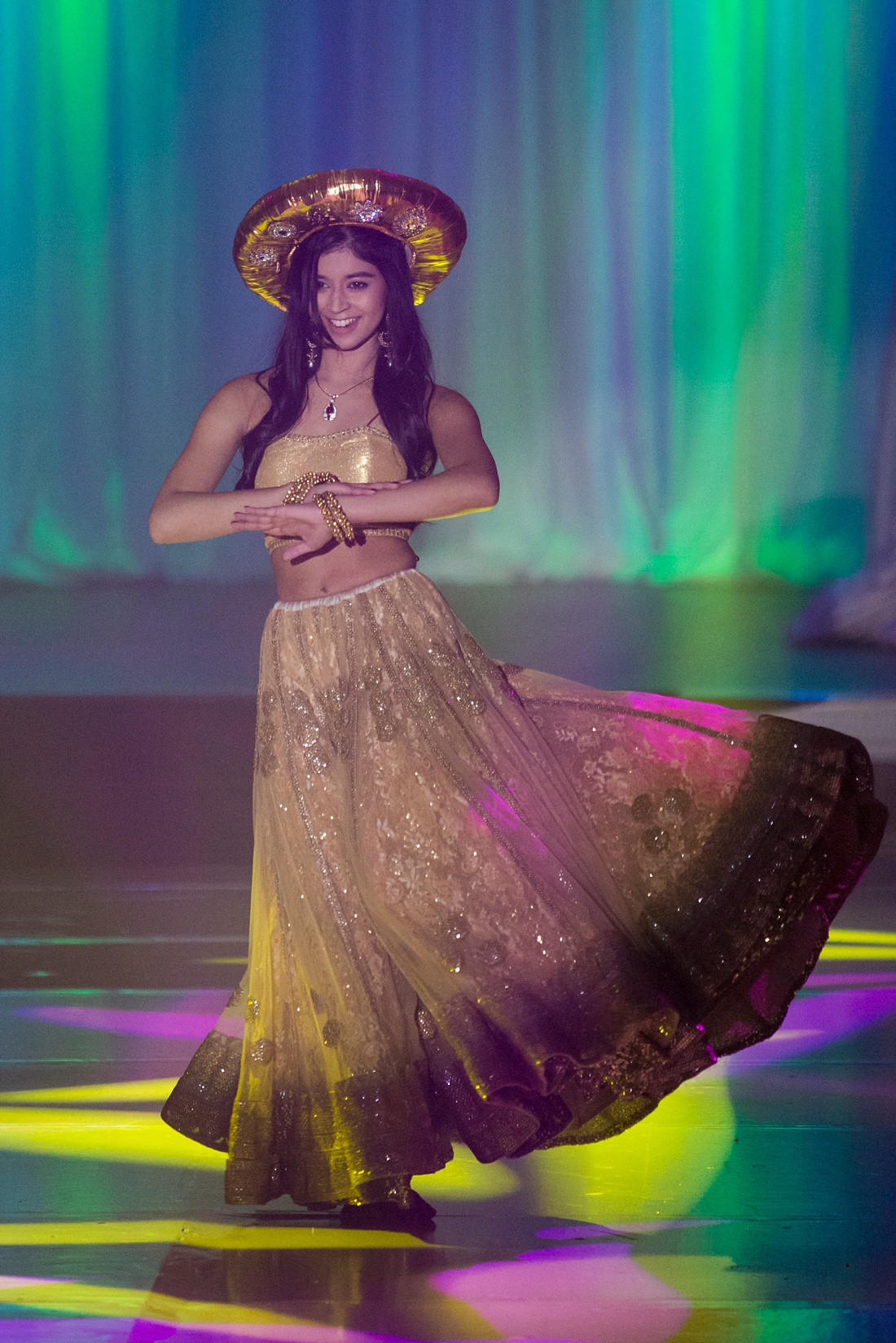 Contortionist Anna Brown also made an appearance, wowing the crowd with her flexibility, poses, and strength.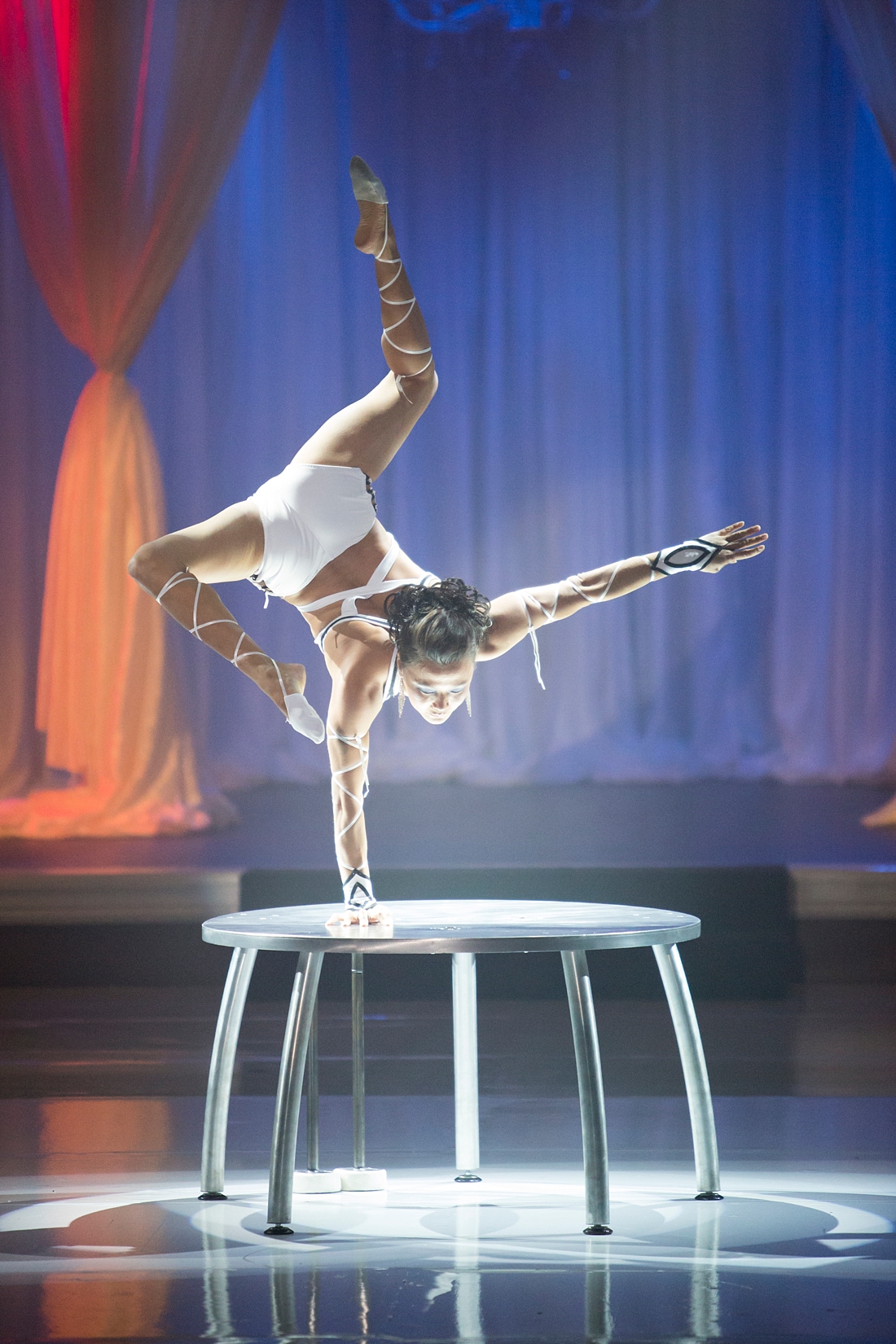 The second fashion showcase paraded the designs of Carma Online, with beautiful intricate stitching, vibrant colors, all from top Indian designers.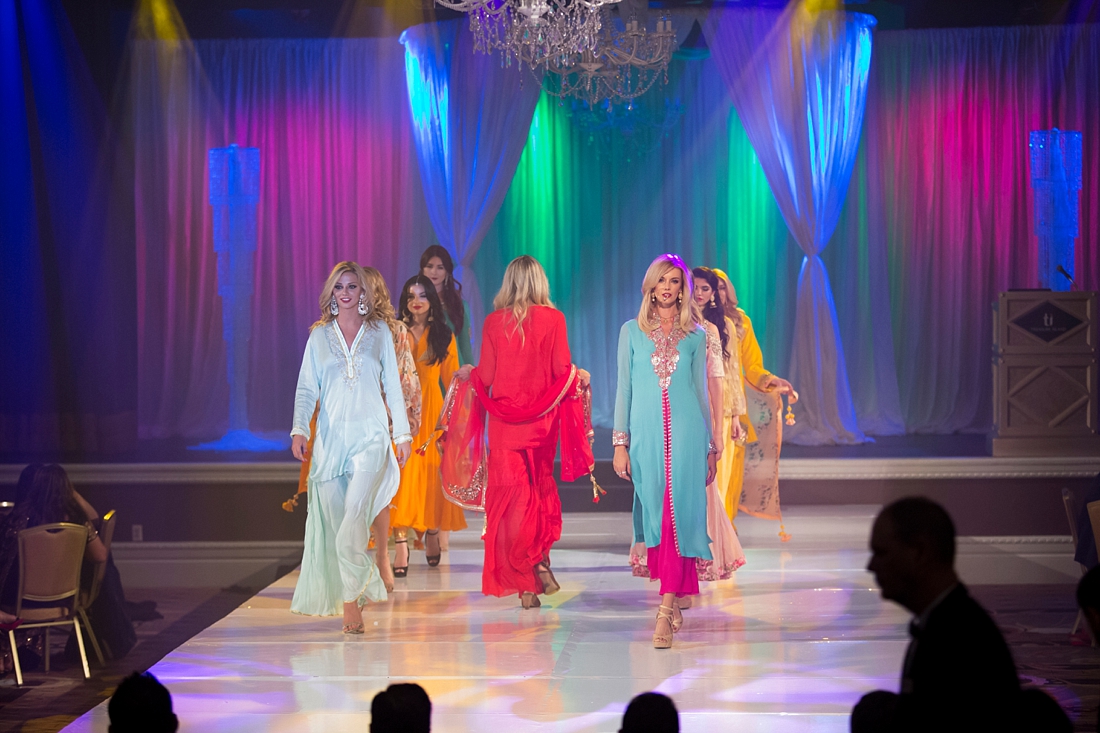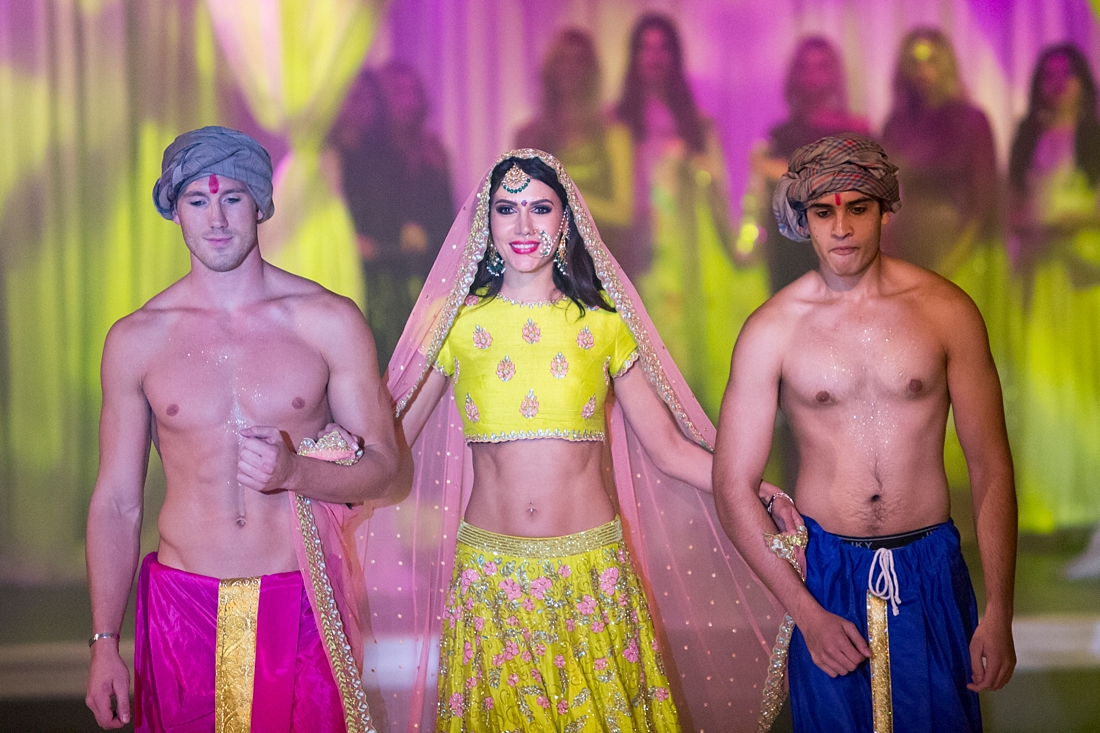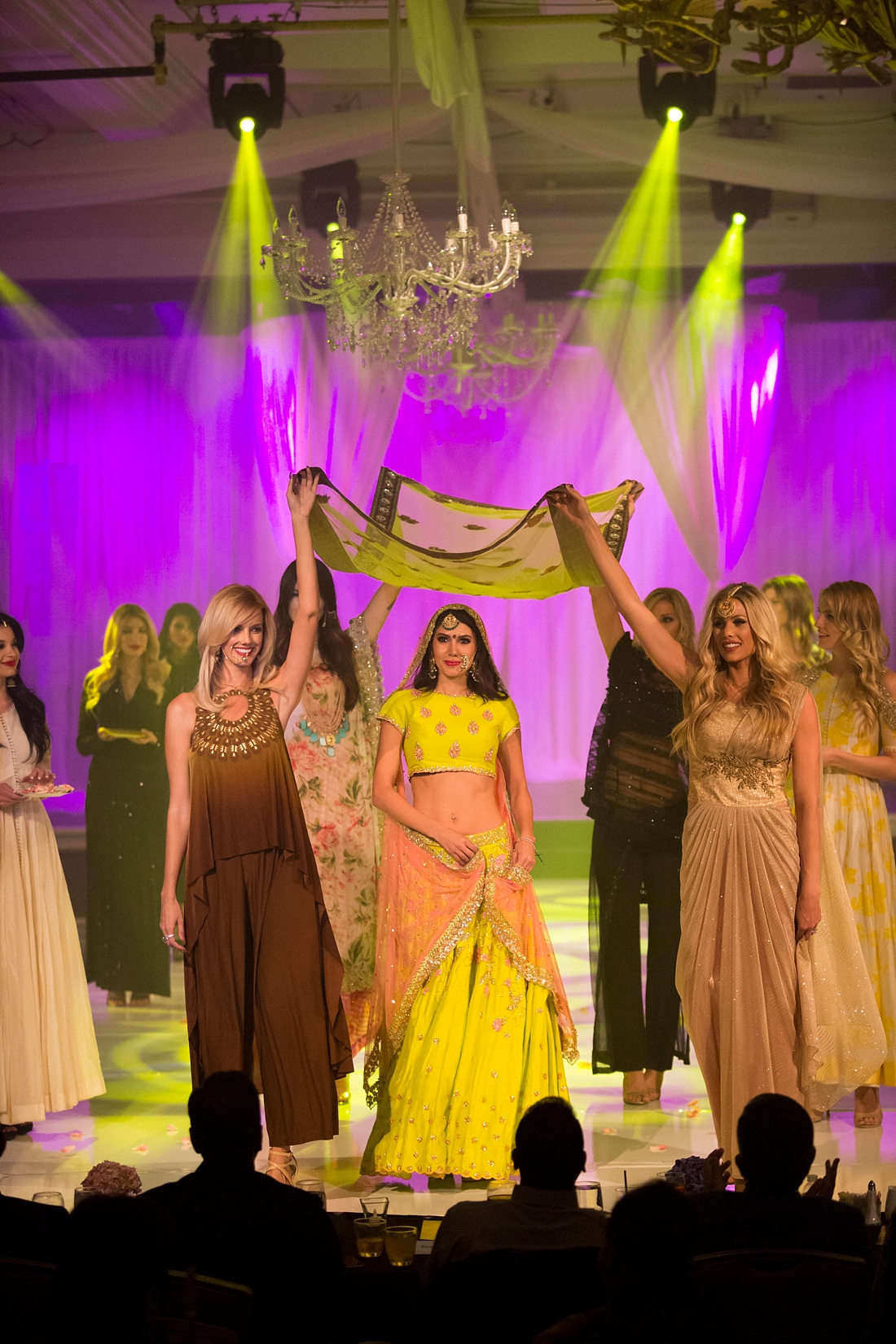 And as the night wound down, the energy turned up for the grand finale filled with lots of smiles and laughs.  A heartwarming feeling bathed the crowd knowing that because of the events this night and the money raised for the Akshaya Patra Foundation, thousands of children will not have to worry about going hungry or missing school.